Aside from the infamous case of judge Robin Camp, three other Canadian judges are in hot water for their rulings in sexual assault trials.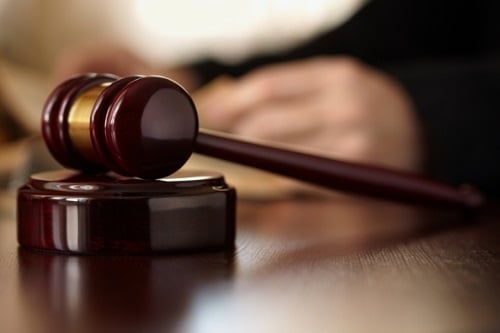 Judge Robin Camp
is not the only Alberta, Canada judge who's now in hot water for the handling of a sexual assault case.
According to a
CBC
report, three other judges in the Canadian province are under scrutiny because of their rulings in separate sexual assault cases.
In August, the Court of Queen's Bench overturned the decision of Justice Pat McIlhargey to acquit a 16-year-old boy accused of raping a 13-year-old girl in a park in 2015.
McIlhargey wrote in his decision that the complainant "did not scream, she did not run for help. She ran to the Co-op and called her friend and told her she could not meet her friend. At no point did she ever mention this to a friend, no complaint to a friend."
Meanwhile, Alberta Provincial Court Chief Judge Terrence Matchett said at the end of July that he is reviewing the conduct and education of Edmonton provincial court Judge Michael Savaryn.
Savaryn acquitted a 15-year-old boy who grabbed the breasts and buttocks of a 15-year-old girl. The boy also tried to kiss the girl during the incident that happened in a high school hallway.
In his decision, Savaryn wrote: "In fairness to the accused, the complainant tried so hard to laugh it all off that I do not believe she was successful in communicating her discomfort."
Juliana Topolniski, an Alberta Court of Queen's Bench justice, overturned the ruling and convicted the boy saying in her decision: "The word 'no' does not mean 'yes.' The word 'no' coupled with fending off an attacker with a water bottle does not mean 'yes.' There is nothing ambiguous about it."
Meanwhile, the Alberta Court of Appeal in May ruled that Justice Keith Yamauchi relied on "discredited myths and stereotypes" about the disclosure of a 2013 sexual abuse case.
Yamauchi "erred in law" and "misapplied" two key legal principles, the appellate ruled when he acquitted the stepfather of two young girls who is accused of sexual abuse. The man who is a farmer in southern Alberta is also accused of sexually abusing his biological daughter.
In his decision, the judge questioned why the girls did not tell on their stepfather sooner and could not remember "innocuous things" like where they went to school when they were allegedly being abused.
The appellate said that the "recent complaint" doctrine has been struck from Canadian Law and that the Supreme Court accepts children's testimonies can have inaccuracies.