New additions include founding partner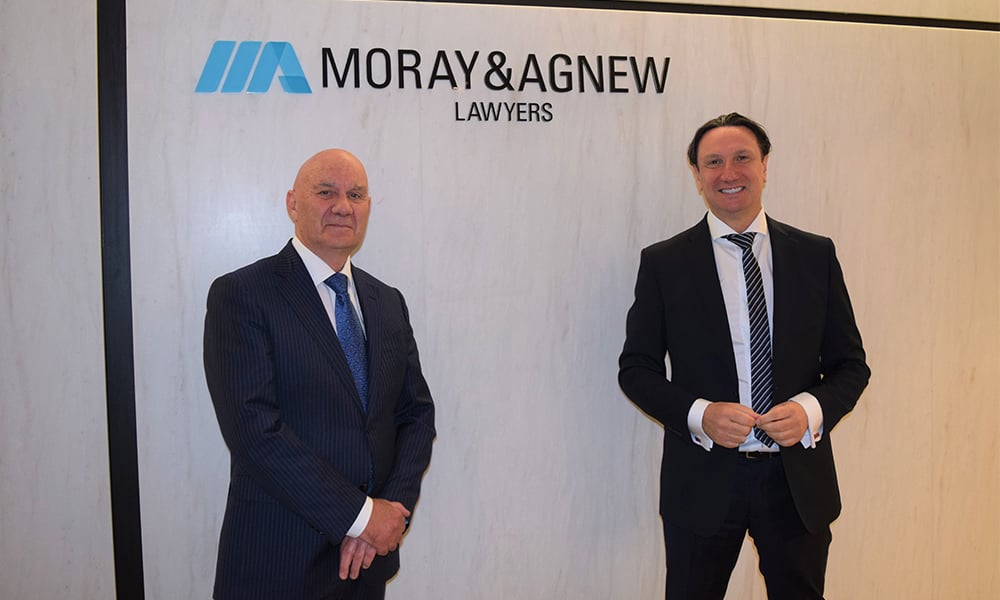 Moray & Agnew has integrated Melbourne practice Obst Legal into its Melbourne branch.
As of May, Moray & Agnew Melbourne's professional indemnity team will be filled out by Obst Legal principal partner and founder Howard Obst, partner Caroline Dew and senior associate Hilary Stokes, along with lawyers and support staff from the practice.
Moray & Agnew Melbourne managing partner Bill Papastergiadis said that the merging of the firms will bring "some of the best and brightest litigators in the state" to Moray & Agnew during a critical period.
"With this team, Moray & Agnew Melbourne will boast one of the largest professional indemnity groups in Victoria. The Obst team also provides us with further capacity and expertise to deal with the most complex litigated matters, both in professional indemnity and commercial areas," he said.
Moray & Agnew considers the Obst team's experience in forensic litigation to be of value to its property and construction teams as well.
"The first-class lawyers from the Obst Legal practice will not only add to the depth and skill of our insurance and commercial litigation [teams] in Melbourne but increase the vast experience and skill of the Moray & Agnew offering nationally," said Geoff Connellan, Moray & Agnew national managing partner.
Anthony Scott, the senior partner in Moray & Agnew Melbourne's professional indemnity team lauded the addition of Obst in particular.
"Howard has vast experience, in particular in defending complex claims against solicitors. He is widely recognised as a leader in his field, and as both a talented lawyer and a highly skilled negotiator," he said.
Obst, who has previously resisted offers from other firms, said that Moray & Agnew was an ideal fit with the culture of his practice.
"I have found their operational systems to been excellent and the cultural feel of the firm is exceptional," Obst said. "I am very confident we can add real depth to the already strong litigation practice."