It took just minutes for this 'confidential' email to be leaked – and now the fallout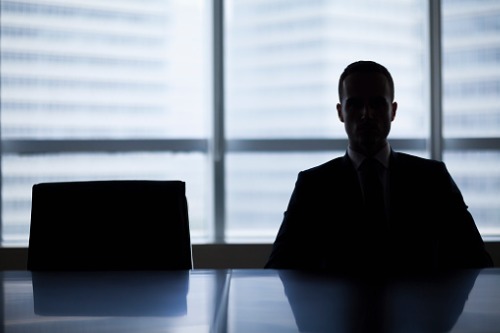 The head of Australia's largest law firm is under fire after sending a controversial email to the firm's employees, with industry observers predicting the email may end her tenure as chief executive.
On Wednesday, MinterEllison chief executive Annette Kimmitt sent an email to the firm's approximately 2,000 employees saying that the firm's decision to act for Attorney-General Christian Porter "had triggered and hurt me."
"I know that for many of you it's a tough day and I want to apologise for the pain you may be experiencing," Kimmitt wrote in the email.
The email came after news that MinterEllison partner Peter Bartlett – the longest-serving lawyer at the firm – was representing Porter as the attorney-general went public to deny allegations that he had raped a 16-year-old girl on a school trip more than 30 years ago.
In her email, Kimmitt said she had only learned the firm was representing Porter the previous night through Twitter and news reports, according to a report by The Australian Financial Review. She said the decision had not gone through the firm's approvals process or been assessed through "the lens of our Purpose and Values."
While the email was marked "confidential," it quickly became public. The email was publicized by AFR Friday, and by that point it was already common knowledge in law firms across Australia; one managing partner told AFR that they were shown the email within five minutes of it being sent by a lawyer who was married to a MinterEllison employee.
The email sparked a firestorm in the legal community. MinterEllison does more work for the Australian government than any other private law firm, and its leader was expressing shame that the firm was acting for the attorney-general. That hasn't sat well with many in the industry.
"Dead CEO walking," a partner at a competitor firm told AFR. "People are playing CEO lotto – and no one is giving her more than 10 days."
Kimmitt is only halfway through a five-year contract, but no one in the sector seems to think that will matter. The only question in the minds of most is whether she resigns or is fired by the MinterEllison board. Some partners reportedly starting gathering support for an ouster proposal on Friday.
MinterEllison clients – some of them ASX top-50 companies – have threatened to take their business elsewhere. Many observers criticised Kimmit's stance, saying the firm shouldn't drop an existing client who was accused of committing a crime 33 years ago, when he was 17 years old. One observer pointed out to that MinterEllison had no problem representing the Crown when it was accused of money laundering or doing business with triads and several CEOs who have been accused of sexual harassment.
Others felt the email was an attempt to publicly shame Bartlett, an industry icon who's practiced law for nearly 50 years, for representing Porter. Bartlett has told colleagues that he first saw the email when it was shown to him by a junior staffer, and that Kimmitt did not contact him before sending it, or since. Bartlett has also told colleagues that much of what Kimmitt wrote in the email was incorrect and defamatory.
Kimmitt seems not to have consulted anyone in MinterEllison leadership before sending the email. She is popular with younger staff members – especially women – and it is suspected that she sent the email after some contacted her and shared their objections and their own experiences of sexual assault, AFR reported.