With the purchase, the firm launches a technology consulting services practice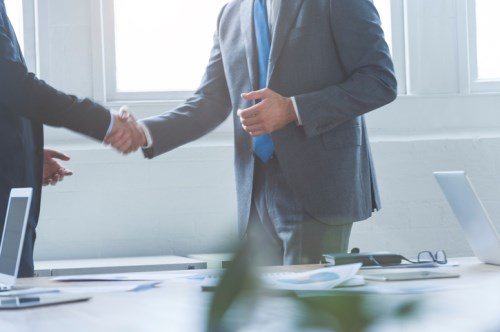 MinterEllison
is embracing its future as a multi-disciplinary professional services firm with the acquisition of boutique technology consulting firm ITNewcom.
With the deal, finalised on 3 July in Sydney, the firm launches a new technology consulting practice, of which ITNewcom will be a part. Financial terms of the deal were not disclosed.
"We believe this transaction is both a game-changing and a sector-changing move for a top tier firm such as ours. It is a decisive step in the implementation of our firm's 2020 strategy," said MinterEllison chief executive
Tony Harrington
.
The firm has set a goal of hitting $600m in revenue by 2020, and part of achieving that aim is diversifying its services to include those outside of the traditional legal-services paradigm.
Andrew Cunningham, the firm's innovation leader and the new leader of the consulting solutions practice, said the firm is focused on creating a suite of services that complement its legal offerings. The ITNewcom acquisition gives the firm the ability to offer an end-to-end multidisciplinary service for complex technology transactions.
"Our specialist expertise now includes important services such as benchmarking, strategic sourcing, negotiation support, transition management, and ongoing supplier management," Cunningham said.
ITNewcom, which was established 20 years ago, will operate as a separate business, albeit with "MinterEllison Technology Consulting" being added to its branding. Cunningham said that clients have the option to use the technology consulting business and the MinterEllison technology legal team or engage solely with ITNewcom or with MinterEllison's legal team.
ITNewcom, which has 50 fee-earning staff members in Australia, has six offices in the country and in New Zealand, and a seventh office in Singapore. It will be financially integrated into MinterEllison's books and the law firm's legal technology team will become part of the new technology consulting practice.
A new ITNewcom leadership group has been created, comprising ITNewcom CEO Brendan Welsh, MinterEllison technology practice head Anthony Lloyd, cyber security expert Paul Kallenbach, and strategic procurement and IT project specialist Amanda Story.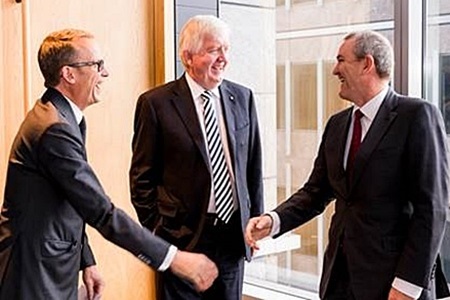 (L-R) Andrew Cunningham, Tony Harrington, Brendan Welsh
Related stories:
Firm leaders see concrete results from being technology trailblazers
Taking up arms for wounded and ill soldiers