The law firm doubles down on legal sector innovation and plans to ensure a steady stream of future tech clients.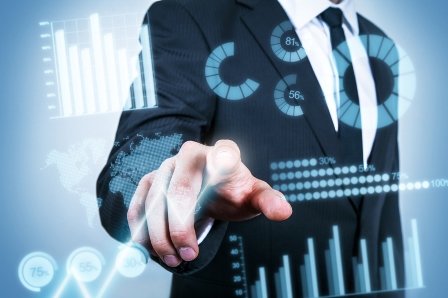 Mills Oakley is launching the first start-up accelerator run by an Australian law firm to foster innovation in the legal sector.

Called the Mills Oakley Innovation Accelerator, the incubator will provide up to $500,000 to support innovation in the legal service space from ideation to commercialisation.

"New technologies and better processes are revolutionising the way law firms work. The best firms are actively seeking out innovations to deliver even better results for clients, which is why we are excited to announce the Innovation Accelerator," said Mills Oakley chief John Nerurker.

The national firm predicts more and more firms being involved with start-ups in the legal sector in the coming years.

All-out support to boost innovation in the legal sector
Mills Oakley plans to support start-ups that will boost innovation in the legal sector by giving the best kind of support to each vetted project and team.

This means their approach to each team they incubate will be tailored and that the firm will only engage "incubees" as much as needed for them to thrive.

"There is no 'one size fits all' approach to mentoring – less experienced incubees may require more supervision, while the opposite could apply to entrepreneurs who are already accustomed to operating their own business," Nerurker told Australasian Lawyer.

"Our aim is to provide as much support as needed to help these businesses flourish, without strangling the creative process."

To ensure they give all-out support to the teams they will be mentoring, the law firm is partnering with Collective Campus, an innovation hub, school and consultancy that has delivered services to the likes of Sportsbet, National Australia Bank, Telstra, UBER, Zomato and Webjet.

Mills Oakley and Collective Campus will be giving not only support in the financial side of the developing business, but maybe more importantly support in other aspects like development. The program includes:
assistance to commercialise an idea (including budget for design, development and marketing)
a shared workspace for team members
a weekly stipend of $500 per person and travel support
mentorship from start-up experts
education in innovation theory, design thinking, lean start-up, marketing and other areas
access to legal and business advice from senior Mills Oakley lawyers.

"We think this is certainly a trend we will see more of. While it is incumbent on all lawyers to be thinking about how the concept of client service will evolve in the future, the reality is that the demands of day to day practice will usually take priority," Mills Oakley chief Nerurker told Australasian Lawyer.

"So, if firms are serious about innovation they really need to look at bringing in external expertise and bringing in people who can devote all of their energy to developing new service initiatives," he added.

The launch of a start-up accelerator was a great fit for the firm, Nerurker noted.

"We have always looked to incorporate 'best practice' into our operational models," he said. "There are some well-known examples of corporates and universities running Accelerators and, after canvassing several options, our Board was impressed by the potential of this model for what we are trying to achieve in the area of legal sector innovation."

The firm chose the accelerator model ­– a scheme commonly used by large multinational companies or massive private equity firms focused on the technology industry – because of offered the most potential.

"We chose the Accelerator model to better capture all of the trends which have the potential to transform the legal services market – such as automation, artificial intelligence and off-shoring among others – and have set in train a meritocratic process for selecting the best investment for our firm and our clients," said the Mills Oakley top exec.

"We found the conventional options such as investing directly in an existing venture or starting a spin-off operation were a little too narrow for what we wanted to achieve, which was to offer entrepreneurs a longer range and more flexible mechanism for contributing to innovation in the legal services market," he added.

Submissions now open
Australian start-up teams and aspiring entrepreneurs can forward submissions for the Mills Oakley Innovation Accelerator until 14 October 2016 for review by Mills Oakley and Collective Campus.

Shortlisted teams will be invited to a three-day workshop where their ideas will be refined before they will be pitching a panel of legal sector and start-up experts. Successful teams will be funded on a three-month accelerator program.

Anyone is welcome to participate, the law firm said, if they have concepts for new technologies or business processes that will refine the way a law firm operates or delivers its services.

"Perhaps you're a lawyer or a software developer, a student or experienced business professional. Age and background are of no importance. What we are focussed on are viable concepts."

Steve Glaveski, CEO and co-founder of Collective Campus, said that innovation has the potential to spur a massive disruption not only in the legal field in the coming decade.

"Existing business model innovations and emerging technologies such as automation, artificial intelligence and blockchain promise to make the next decade one of great upheaval for many industries, not least legal services," Glaveski said.

"We're excited to partner with a progressive legal firm like Mills Oakley, which is showing 'new law' firm attributes by engaging with Australia's innovation and start-up ecosystem."