Hogan Lovells taps insurance giant for new head of diversity... New eDiscovery service launch for magic circle firm...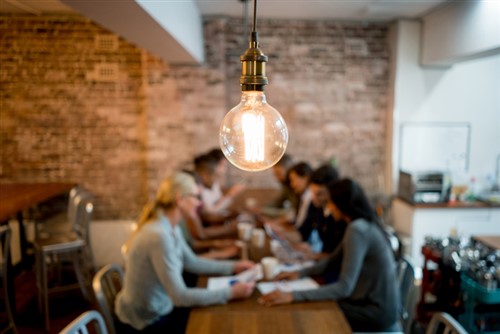 Staff from Kennedys in Melbourne are among the creators of six innovations that will be prototyped by the firm's Ideas Lab.
The initiative was launched last year with the aim of utilizing the collaborative power of the firm's talent to develop solutions for the 21st century legal sector.
A shortlist of six from more than 100 ideas were selected from across the global offices will now be developed and their creators could become CEOs of their own legal startups.
The prototypes will be trialled with clients to assess their potential and ultimately they could be turned into full products. No further details have been given of the shortlisted ideas at this stage.
"What's most pleasing about the response to the Ideas Lab is that it shows how we have genuinely instilled a culture of innovation across our global network. It was extremely difficult to reduce the many great ideas to the final six," enthused partner and head of innovations Richard West.
Hogan Lovells taps insurance giant for new head of diversity
Hogan Lovells has appointed Julie Thomas as its global head of diversity, inclusion, and wellbeing.
She joins from Zurich Insurance where she held a similar role and will head up a global team advising the firm's leadership and implementing a range of initiatives to attract and retain diverse talent at all levels across the firm's practices, industry sectors and regions.
Thomas' team will have a particular focus on retention and career advancement.
"Although there has been considerable progress in the legal profession over the last 15 years, there is still much to do to drive real change particularly at a senior level. Julie will help us pick up the pace and build on our existing foundation to create a truly diverse global organisation," commented Ruth Grant, partner and chair of Hogan Lovells' Global Diversity & Inclusion Committee.
New eDiscovery service launch for magic circle firm
Linklaters has announced the launch of a new eDiscovery service which runs on an AI platform called Servient.
Linklaters eDiscovery will be managed in-house and the firm expects to deliver efficiencies in matter management along with cost savings for clients.
"We are delighted with the capability that Servient is demonstrating and the benefits it's delivering for our clients. Linklaters has always embraced new ideas and technologies that enable us to provide a best in class service and the launch of this service is a real embodiment of that aspiration," said partner Ben Carroll.
The Magic Circle firm's eDiscovery team has been working with Servient from the outset to ensure a tailored product for its lawyers and clients.