The nominees were put forward by their Victorian Bar peers, acknowledging their unpaid work on cases in a wide array of areas.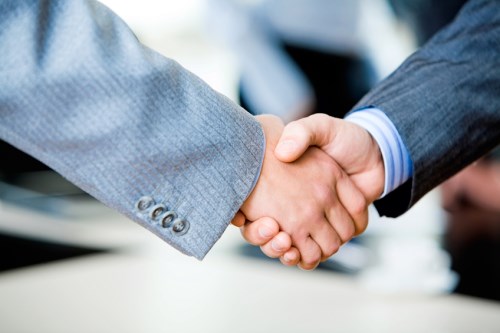 Christopher Horan QC has been awarded the Victorian Bar Pro Bono Trophy for his exceptional and ongoing commitment to pro bono work since 2009 in constitutional and administrative law, at the Victorian Bar Pro Bono Awards announced last night.
Horan, who was admitted to the Bar Roll in 2000 and took silk last year, has provided exceptional advice and made many appearances at mandamus and judicial review proceedings, including BMG16 and BMF16 v Minister for Immigration and Border Protection and Plaintiff M64-2015 v Minister for Immigration and Border Protection. Since 2009 he has undertaken 14 pro bono matters through Justice Connect.
Before being admitted to the Bar, Horan worked for the Commonwealth Attorney-General's Department first in the office of the General Counsel and later as the Counsel Assisting the Solicitor-General. There, he prepared legal opinions, written submissions and gave legal advice constitutional law and statutory construction in a plethora of areas including native title, taxation, grants and appropriations, superannuation, judicial power and acquisitions of property.
"Christopher's award is an outstanding example of the tremendous pro bono work provided by Victorian Bar members," said President of the Victorian Bar, Paul Anastassiou QC. "The Victorian Bar recognises that not all members of community have the means, the knowledge or the strength to fight for their rights."
"More than half our members are registered with the Victorian Bar's pro bono scheme. While not all can win awards, these members and this year's nominees in particular represent the strong culture and tradition of pro bono at the Bar," the Victorian Bar president added.
Previous recipients of the trophy include Julian Burnside AO QC in 2010, Debbie Mortimer SC in 2011,
Will Alstergren
QC in 2012 and Brian Walters QC in 2014.
Each of the Award categories recognises the commitment to pro bono at varying levels of seniority and time at the Bar. Award recipients for 2016 were:
Victorian Bar Pro Bono Award Trophy: Christopher Horan QC for his outstanding pro bono contribution to constitutional and administrative law;
Daniel Pollak Readers Award: Christopher Tran for his significant contribution to pro bono work which has included more than 10 briefs for Justice Connect;
Ron Castan AM QC Award: Angel Aleksov for his extensive work with the Asylum Seeker Resource Centre, and Siobhan Kelly for her pro bono work on Hart v Coles Supermarkets Australia Pty Ltd [2016] FWFCB 2887;
Susan Crennan AC QC Award: Kathleen Foley for her work on the case of North Australian Aboriginal Justice Agency Ltd v Northern Territory, and Rolf Sorensen for his work over 10 years with the AED Legal Centre;
Ron Merkel QC Award: Norman O'Bryan AM SC for his extensive work and involvement with a law reform campaign to fix Australian fundraising laws;
Public Interest/Justice Innovation Award: Megan Fitzgerald, Ray Ternes and Melanie Szydzik for their work representing Voices of the Valley at the Hazelwood Mine Fire Inquiry 2015.
The Awards nominees were put forward by their Victorian Bar peers, acknowledging their unpaid work on cases ranging from people with disabilities and the rights of asylum seekers to marriage equality, those experiencing homelessness and environmental justice.
Related stories:
Aussie lawyers have provided 402,216 hours of pro bono in 2016
Refugee law firm founder is NSW Australian of the Year