By creating and posting content on a public page, page owners assist the defamation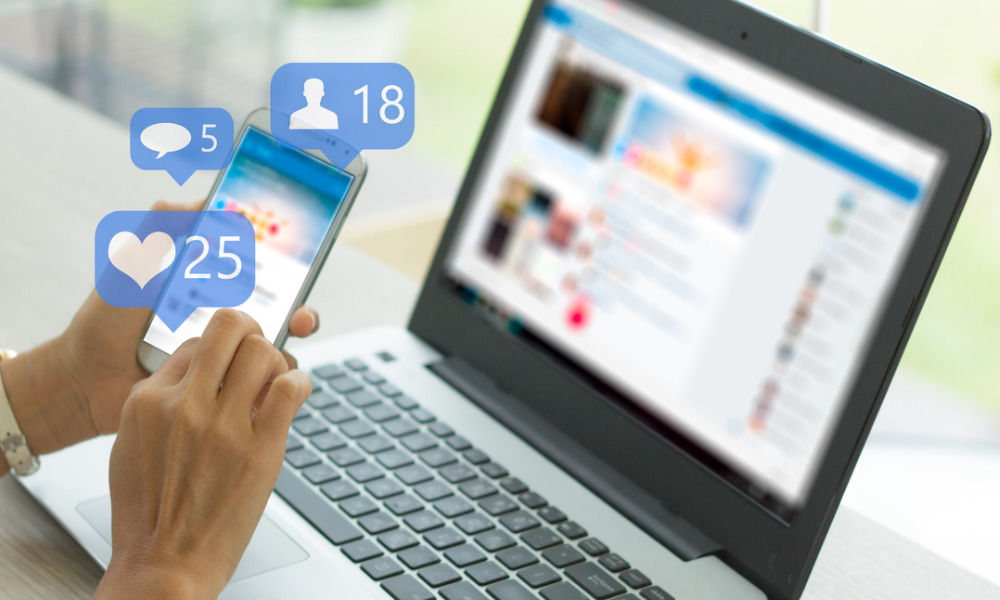 In a decision that could impact how companies moderate and control published comments on their social media sites, the High Court recently ruled that public Facebook page owners are the publishers of third-party comments.
In a defamation case released September 08, the court found that by creating a public page and posting content on it, the respective owners facilitate, encourage and thereby assist the proliferation of defamatory remarks, even those made by third-party users.
Fairfax Media Publications Pty Ltd v Voller (2021) involved Fairfax Media, Nationwide News and Australian News Channel, media companies that publish newspapers and operate television stations. Each of the companies maintained a public Facebook page on which they posted content relating to news stories and provided hyperlinks to those stories on their websites. Some of the content they posted related to news stories that referred to the respondent, Dylan Voller's incarceration in a juvenile justice detention centre in the Northern Territory. Voller sued the media companies after third-party Facebook users responded to the posts with allegedly defamatory comments.
The media companies argued that defamatory remarks must be intentional to be defamatory. However, the High Court determined that an action for defamation does not require proof of fault, citing Dow Jones & Co Inc v Gutnick (2002) and Lee v Wilson & Mackinnon (1934). The court said that as per Dow, "defamation is a tort of strict liability, in the sense that a defendant may be liable even though no injury to reputation was intended and the defendant acted with reasonable care."
The court added that according to Lee, "the intention of the author of the defamatory matter is not relevant because the actionable wrong is the publication." Thus, "a publisher's liability does not depend upon their knowledge of the defamatory matter which is being communicated or their intention to communicate it."
The High Court ruled that "each media company became a publisher of each comment posted on its public Facebook page by a Facebook user as and when that comment was accessed in a comprehensible form by another Facebook user." Fairfax Media, Nationwide News and Australian News Channel were not "merely passive and unwitting victims of Facebook's functionality and its commercial benefits."
A 'graffitied wall' vs. a Facebook post
The High Court further distinguished a "graffitied wall" from a public Facebook post. As discussed in Byrne v Deane (1937) and Urbanchich v Drummoyne Municipal Council (1991), the crux was "whether the owner of a building or noticeboard on which a defamatory statement was initially wrongfully affixed by a third party subsequently consented to, or approved of, or adopted, or promoted, or in some way ratified, the continued presence of that statement." Generally, graffiti is not the responsibility of the owner of the wall. However, the owner will bear the legal consequences if the former does not initiate the removal upon knowledge of its presence.
In this case, the High Court concluded that a Facebook post is similar to live television or talkback radio. As per Thompson v Australian Capital Television Pty Ltd (1996), "in the context of a live to air broadcast of a television program being simultaneously aired by another network, the nature of a live to air current affairs program carries a high risk of defamatory statements being made," and such a program "by its nature would be likely to involve comments about persons." In a Facebook post, the owner of a public Facebook page "posts material with the intention that third parties will comment on the material posted" and "cannot escape being a publisher of the comments of those third parties."
Broad digital and social impact
The ruling in Fairfax Media Publications Pty Ltd v Voller (2021) could have a broad digital impact across social media platforms and industries since many brands rely on participative marketing and online community engagement to boost exposure and drive sales. Establishments with a robust virtual presence will likely be more vigilant in how they moderate and control published comments on their respective accounts in the wake of this decision.