Former Dentons Central Asia leader heads Clyde's expansion… Real estate expert joins MinterEllison…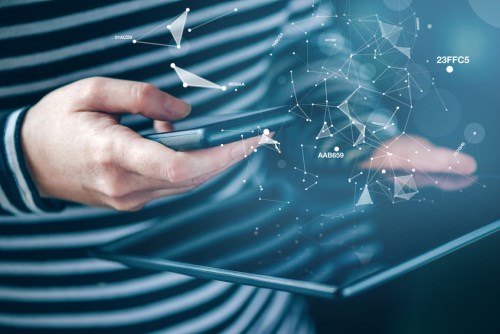 McCullough Robertson eyes efficiencies from AI
Another Australian firm is implementing artificial intelligence to drive efficiency in due diligence.
Queensland-based national firm McCullough Robertson has deployed the machine learning tech of Luminance for due diligence in corporate M&A transactions, following in the footsteps of peers including Gilbert + Tobin and Corrs Chambers Westgarth.
"We see the insight and efficiency gains that Luminance delivers," said Ron Dutta, Director of Information Technology at McCullough Robertson. "We're excited to adopt Luminance and manage document reviews with a truly global view of the data room."
With rival firms adopting AI solutions, McCullough Robertson was keen to maintain its position as a leading firm and sees machine learning as necessary to remain competitive.
"Our adoption of Luminance helps us deliver solutions that break with industry norms and unlock new opportunities and value for our clients." said Kim Trajer, Chief Operating Officer at McCullough Robertson.
Former Dentons Central Asia leader heads Clyde's expansion
Global law firm Clyde & Co has opened an associated office in Oman with local firm Fatma Al Mamari Advocacy and Legal Consultancy Firm.
The Muscat office will be led by managing partner Marla Valdez, former managing partner for Denton's Central Asia practice. She will be joined by legal director Stephen McKenna who relocates from Clyde's Abu Dhabi office.
"We look forward to bringing to Clyde & Co our Oman specific experience for the benefit of our clients, together with our expertise in key sectors, further boosting Clyde & Co's market-leading presence in the Middle East. Clyde & Co's service offering and core sector focus are a good match for our team and we look forward to strong growth in Oman," commented Valdez.
The Oman office focus on foreign direct investment into the country and a broad range of corporate and commercial law issues, including mergers & acquisitions, employment, intellectual property, and regulatory and compliance matters. It will have a strong focus on shipping, insurance, education, infrastructure and energy sectors.
Real estate expert joins MinterEllison
The infrastructure, construction & property team at MinterEllison has been boosted by the addition of Julie Meakes as a partner in Sydney.
With over 25 years' experience, her focus will be on complex property transactions, structured titling, and property development, including strata and community titling.
Ms. Meakes is recognised by Doyle's Guide for her work on acquisitions, disposals and structured title developments.