Australasian Lawyer spoke with this year's McCallum medallist about her award winning research.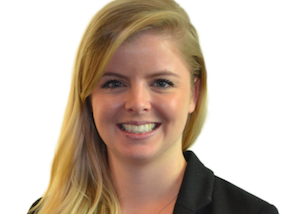 Five finalists competed for the 2015 McCallum Medal in Sydney at Seyfarth Shaw last week.
The medal, a public speaking competition involving writing and presenting of a paper on a topic related to employment law or industrial relations, is held in honour of Professor Ron McCallum AO, former Dean of the Faculty of Law at the
University of Sydney
.
Mills Oakley
lawyer Claire Limbach has been named the winner of the prestigious award for her presentation on whether the focus on reinstatement as the primary remedy for unfair dismissal claims should be removed.
"I had read in the Productivity Commission Draft report published this year, that there was agitation to remove reinstatement as the primary remedy," Limbach told
Australasian Lawyer.
"I thought the removal might have interesting and perhaps adverse effects on parties involved in unfair dismissal proceedings so I decided it would be worthwhile researching to gain a better understanding of the issues."
Limbach's research found that reinstatement should be given primacy to ensure procedural fairness is maintained during a dismissal process, despite being an an inappropriate remedy in some instances.
"My concern is if the Fair Work Commission does not have to consider reinstatement prior to compensation, this might result in employers simply having to pay a small compensatory amount for failing to uphold procedural fairness in instances where the employee would otherwise be reinstated," she said.
"As a result, there may be little incentive for employers to ensure procedural fairness is maintained."
The competition, open to all Australian law and PLT students and lawyers admitted to practice after November of 2013.
"The field of candidates for the McCallum Medal is always highly competitive and we are extremely proud of Claire's achievement," said Mills Oakley CEO John Nerurker.
"This accolade is made all the more special by the distinguished panel of experts who adjudicated on the final result."
Limbach's article will be published in an upcoming edition of the Thomson Reuters Workplace Review publication.
"Professor McCallum is such an inspiring advocate of employment law - I am hugely honored to have received the McCallum Medal this year," she said.