The Wesfarmers group general counsel speaks with Australasian Lawyer about standing at the helm of one of the nation's top in-house teams and his secrets to success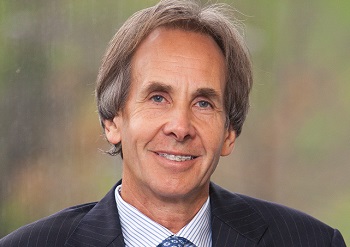 Becoming the general counsel at Australia's largest private employer requires a suitably impressive resume – and Wesfarmers' Paul Meadows certainly has it.
The former
Linklaters
London lawyer became a partner at
Allens
Arthur Robinson in 1989, where he served until his move to the retail conglomerate in 2009. From 2003–06, Meadows served as co-head of the firm's commercial litigation practice group and worked on some of the country's most high-profile transactions. For many years, Meadows was named in Chambers Global as one of the leading litigation lawyers in Australia.
However, despite decades of success in private practice, he accepted the role of group general counsel at Wesfarmers five years ago and hasn't looked back since.
"I accepted the newly created role of group general counsel at Wesfarmers in 2009 because I was asked by the chief executive to do it and because, after 30 years in private practice, I believed it would provide me with an opportunity to undertake a broader commercial role and to work with people that I knew and respected at a company which I held in very high regard," Meadows tells
Australasian Lawyer
.
The Wesfarmers legal team covers an incredibly diverse range of business operations, including supermarkets, department stores, home improvement and office supplies, coal mining, financial services, chemicals, energy, fertilisers, and industrial and safety products.
"What sets the company apart a little from others, at least within this jurisdiction, is the portfolio management aspect," says Meadows. "The company operates within a conglomerate model and has a long- term investment perspective. Having said that, the way in which we organise ourselves is not dissimilar to other large publicly listed companies. We have a mix of both generalists and specialists with particular subject matter expertise."
At the company's Perth headquarters, dedicated M&A/commercial litigation teams service the entire Wesfarmers group, while in Melbourne at Coles in Tooronga, another team services the old Coles group retail divisions, as well as lawyers scattered throughout other divisions. However, the team's headcount remains surprisingly small – just 40 lawyers and 10 support staff.
"The bandwidth of the legal team is very broad, as it needs to be given the scale and complexity of the company's operations," says Meadows. "The team is comparatively small and one of the ways we deal with that is by briefing out judiciously to external firms. We put in place panel arrangements in 2011, which have simplified the briefing out process, cut down costs and ensured that we consistently have the right lawyers for the right work. We have four top tier firms which we use for strategic M&A and commercial work. The panel also covers banking and capital markets, competition law, litigation, intellectual property and other areas where we require specific expertise. There is significant diversification within the panel; the mid-tier and niche firms on it have particular expertise in some areas which is at least commensurate with that of the top tier firms and very competitive costs structures."
He believes Wesfarmers – and the wider Australian commercial space as a whole – is better placed now to recruit well-qualified and talented young lawyers than it has ever been.
"[This is] firstly because of the breadth and depth of legal work which we can offer, second, by virtue of the flexibility that we can provide and third, because of the opportunities available within the Wesfarmers group to transition from the law into meaningful commercial roles. The Australian legal services market is also undergoing considerable and rapid change through a combination of globalisation, commoditisation and disintermediation and as a result of a comparative lack of domestic growth. I think it is not unreasonable to expect that one consequence of this change will be that increasing numbers of younger lawyers will be attracted to in- house positions."
In June, Wesfarmers completed the sale of its insurance underwriting operations to Insurance Australia Group (IAG) and its insurance broking and premium funding operations to Arthur J. Gallagher & Co for, in aggregate, approximately $3bn, recording expected pre-tax profits in the order of $1bn.
Now that the excitement has died down, Meadows is preparing for his next challenge: retirement. In June, the 30-year veteran announced he would be stepping down from his role at the end of the calendar year.
He plans to pursue non-executive roles and has agreed to provide consultancy services to Wesfarmers until December 2015 in relation to a number of key, on- going matters.
Drawing on his accumulated knowledge, Meadows says he believes the Australian legal space is facing a period of rapid change which won't likely wane for at least another five-to-10 years. However, while he thinks it may be some time before the current consolidation of the domestic legal services market plays out, he doesn't see the impacts being quite so dramatic when it comes to in-house counsel.
"The core elements will remain, I think, technical competence, the exercise of objective and independent judgment and a capacity to act as a trusted advisor providing guidance not only as to compliance with applicable laws and regulation, governance and risk, but in the fusion of high performance with high integrity and ethics. It will continue to be desirable to attract to in-house roles people with practical wisdom and an understanding of more than just the law, and it will continue to be necessary that the importance of the internal legal function is well understood by senior management and boards."
This article was written by Mackenzie Pickert and appeared in
Australasian Lawyer's
latest magazine edition 1.3. Subscribe for more articles and detailed legal features.