Tu Le has been celebrated for her efforts to champion the disadvantaged and neglected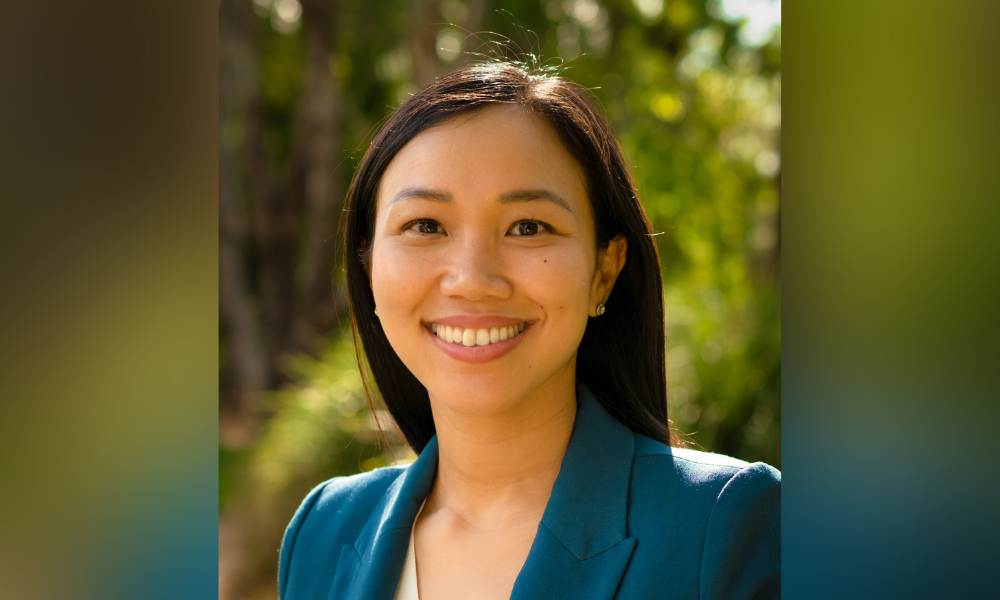 Marrickville Legal lawyer Tu Le has been named by Women & Leadership Australia (WLA) as this year's NSW awardee in the Australian Awards for Excellence in Women's Leadership.
Le, a self-described "proud Vietnamese", is a champion of the disadvantaged and neglected communities in southwest Sydney. She aids victim-survivors of domestic violence in her role within the community legal sector, and oversees capacity-building and community legal education programs as well.
She co-founded the youth group Ycollab, as well as the Vietnamese Australian Forum. She is also deputy chair of Asian Women at Work, which aims to empower migrant women with low-paying and precarious jobs. Moreover, she is on the board of the charity Addison Road Community Organisation, which zeroes in on social justice, arts and culture, and community sustainability.
Le was recognised by Vogue Australia as one of its 21 inspirational women of 2021. She also nabbed the 40 Under 40 most influential Asian-Australians award last year.
"Ms Le has provided outstanding leadership in her local community, and passionate advocacy for more women and culturally diverse people to run for political pre-selection. Furthermore, her work as a community lawyer demonstrates a genuine commitment to making our society a more equitable, safe and diverse one", WLA CEO Karen Taylor explained. "We are honoured to recognise Ms Le with this award, and hope that this recognition shines a light on what grass-roots community leadership can achieve".
Le thanked the WLA for the accolade, lauding fellow awardees as "trailblazing women leaders who have smashed through glass ceilings and fought for greater gender equality in their fields".
"The importance of creating space to elevate women leadership and celebrate women's achievements cannot be understated", she said. "As leaders, it is our responsibility to break down the systemic barriers that prevent women from reaching their full potential to create a more equal world. I am inspired and encouraged by the support and recognition to continue to advocate for equal opportunity and access for women from all backgrounds".
Le is set to be formally crowned at the Australian Women's Leadership Symposium to be held on 25 August in Sydney.
The other awards winners are as follows:
National: Karen Mundine (CEO of Reconciliation Australia)
SA: Moya Dodd (Gilbert + Tobin partner and former vice captain, The Matildas)
QLD: Rochelle Courtenay (founder of Share the Dignity and Women's Equality advocate)
ACT: Natasha Bullock (assistant director, Collections and Exhibitions, National Gallery of Australia)
VIC: Georgie Harman (CEO of Beyond Blue)
TAS: Donna Adams (Tasmania's police commissioner)
NT: Pat Anderson AO (Batchelor Institute chair)
WA: Zahra Al Hilaly (youth activist, speaker and author)
The Australian Awards for Excellence in Women's Leadership are celebrated every year to honour "exceptional Australian women who encourage change and make important contributions to advancing equity across all facets of our society", the WLA said. The winners are nominated by members of the public and encompass the achievements of women leaders in Australia across different fields and industries.