US firm Alston & Bird heads to London with senior hires… Major climate change legislative reforms may be unnecessary…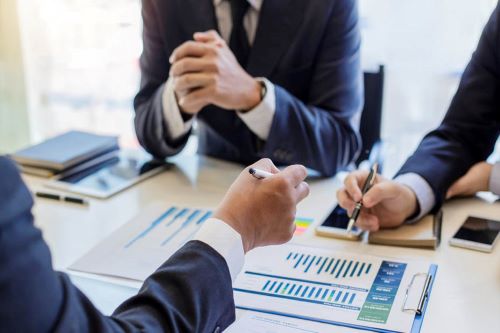 Major law firms pledge U$5 million for industry diversity
Five major law firms will work together with general counsel to drive change in the legal profession.
Orrick Herrington & Sutcliffe, Goodwin Procter, Eversheds Sutherland, and Stoel Rives, have already joined together in the Move the Needle coalition and are inviting applications for a fifth partner.
Each of the firms will contribute at least U$1 million to fund research and ideas that address the issues of inclusion and diversity in the legal profession.
They will be joined by 26 general counsel from firms including Starbucks, Ford, Uber, HP, eBay, and Bloomberg.
Move the Needle is being led by diversity incubator Diversity Lab.
US firm Alston & Bird heads to London with senior hires
Alston & Bird has opened its third international office with several senior hires in London.
The US-headquarted firm has added the UK capital location to its other international offices in Beijing and Brussels.
The new office has launched with seven lawyers including Andrew Petersen, former London finance practice head and area leader for the global finance practice at K&L Gates, who joins along with former colleagues, finance partner James Spencer and two of their team.
They are joined by former head of the European Antitrust Practice at Constantine Cannon, James Ashe-Taylor who was previously partner in charge of Gibson Dunn's London and Brussels offices. He is joined by two associates.
Alston & Bird payments partner Rich Willis will serve as the office's partner in charge, a role he also continues to hold in the Brussels office.
Major climate change legislative reforms may be unnecessary
The belief that tackling climate change will require major changes to regulatory and legislative regimes may be wrong.
A study by the University of Utah has found that existing laws and policies may be adaptive enough to enable jurisdictions to address the issues using expanded capacities.
Robin Craig of the University of Utah S.J. Quinney College of Law says the goal is to avoid system collapse and she cited two primary ways that existing statutes can be leveraged to increase capacities.
"First, there is often flexibility within the statute itself--i.e., the statute provides room for new implementation strategies to cope with new realities, such as through productive exercises of federal agency discretion," she said. "Second, much of the existing environmental and natural resources statutory regime provides the authority to open up space for social-ecological systems to better utilize their own adaptive and transformative capacities. For example, rather than mandate that a particular protected area remain in an increasingly forced historical state of being, agency management rule changes can allow the area to adapt and evolve to changing conditions while still protecting the new productive system that emerges."
Craig said that although existing statutes may not be ideal they should be flexible enough to allow for change if stakeholders are creative and flexible.