The firm will also soon accept payments in bitcoin.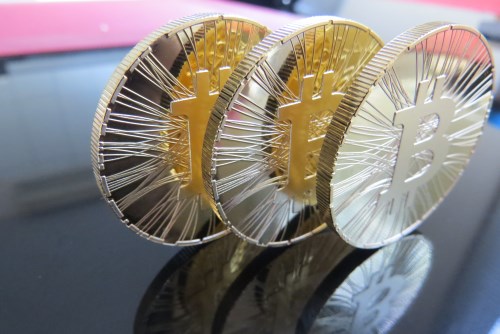 Steptoe & Johnson is launching a full-fledged, multidisciplinary blockchain practice to be headed by two veteran lawyers who are former US government officials.

Apart from announcing the expansion of its practice on blockchain, one of the main technologies that power the bitcoin cryptocurrency, the BigLaw firm also announced that they plan to soon accept bitcoin as payment for fees.

The expanded practice will be headed by partner Jason Weinstein, a former US Department of Justice deputy assistant attorney-general who led the DOJ's cybercrime and organized crime enforcement efforts, and counsel Alan Cohn, a former US Department of Homeland Security assistant secretary who established and oversaw the department's cyber policy office.

The expanded practice will include Steptoe lawyers and professionals that are seen to be impacted by blockchain technology including from the firm's Energy, Transportation, Insurance, Financial Services, Intellectual Property, Corporate, International Regulation and Compliance, International Trade, Government Contracts, Government Affairs and Public Policy, Tax, Cyber, and Government Investigations and Enforcement groups.

The firm's blockchain practice will also have representatives from the London, Brussels and Beijing offices.

"Steptoe has been a leader in this industry since day one. With Alan and Jason, we already had one of the best-regarded blockchain teams of any major law firm," said Phil West, Steptoe chairman.

"By combining our firm's blockchain experience with seasoned lawyers across industry sectors, Steptoe believes it can provide a unique set of services to a wide array of clients, helping them not only understand this technology but also determine the feasibility of applying this technology in their business and sector, and ultimately, utilizing this technology in the most efficient, secure manner in compliance with all relevant laws and regulations."

A blockchain is a distributed online ledger maintained across multiple computers or systems around the world. Blockchains are central to the existence of cryptocurrencies such as bitcoins because they allow for transactions to take place and be verified by multiple parties which ensure the resilience of a particular digital currency's ecosystem to tampering or attacks.

Steptoe's blockchain practice will be catering to the blockchain industry, either to organisations directly involved with blockchains or that are affected by the rise in adoption of blockchains and cryptocurrencies.

The practice will work with the firm's other practices and will draw on the FinTech, financial services, regulatory and law enforcement experience of the firm, Steptoe said.

In existence for over two and a half years, the practice has advised just about every type of participant in the blockchain ecosystem – including investors, entrepreneurs, early stage companies, exchanges, transaction processors and retailers, the firm noted.

"We are expanding from serving as counsel to blockchain companies, to serving as counsel to companies affected by the blockchain," said Weinstein. "What we're experiencing here is similar to the early stages of the Internet in the 1990's. The blockchain has the potential to revolutionize the way the world does business, and the applications for this technology are endless."

Steptoe is an advisor to both Coin Center and the Chamber of Digital Commerce, two of the industry's leading advocacy groups, and Weinstein serves on the advisory board of BitFury.

The firm noted that Weinstein was invited to speak at the first-ever "Blockchain Summit" hosted by Sir Richard Branson in 2015. Cohn was invited to speak at the same event this year.

"We are focusing on the next generation of blockchain and distributed ledger technology applications. It is not just about blockchain -- it is about applying blockchain technology to your company or business, and making it real and operational while addressing any legal and compliance issues," said Cohn.

Micah Green, head of Steptoe's Financial Services practice and co-head of its Government Affairs and Public Policy Group, said that this industry is so new "it requires policy-making" and "not just enforcement".

"Participants in the marketplace need to know where regulators are as they map out their business plans. Steptoe is engaging with regulators and other government agencies on behalf of clients who are adopting blockchain-based applications and services to help ensure that they are in compliance with applicable rules – and to try to change those rules where needed," said Green.

Steptoe co-founded the Blockchain Alliance, a coalition of blockchain companies and law enforcement and regulatory agencies, in 2015 with the Chamber of Digital Commerce and the Coin Center.

Apart from their advisory work for these organisations, Steptoe is also representing companies in investigations by the US Department of Justice, the Commodity Futures Trading Commission, and other government agencies.

The firm said it is also advising financial institutions on anti-money laundering compliance issues relating to digital currencies, advising the world's largest blockchain transaction processing company, advising retailers on digital currency and blockchain issues, and advising venture capital firms on regulatory issues involving the blockchain.

Alongside the launch of the expanded full-fledged practice, Steptoe is also launching he Steptoe Blockchain Blog which will feature opinions and analysis tracking the trajectory of the blockchain.