Deloitte Legal partners with robotic automation specialists… Dentons taps global talent for Brexit team…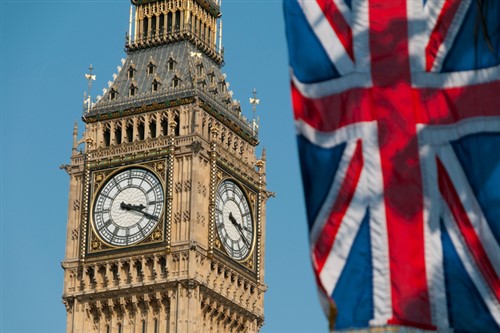 London's calling for Australian lawyer as DLA Piper swoops
A former global co-head of the oil & gas group at Clifford Chance is leaving the firm… and Australia.
After 8 years at Clifford Chance, Perth-based partner Tracey Renshaw is relocating to London as a partner in DLA Piper's corporate practice, bolstering the team with her specialism in M&A in the oil & gas and mining sectors.
It's a return to the firm where she spent 10 years, progressing to senior associate in the London office before moving to Perth and joining Allens as counsel, and making partner at Cochrane Lishman Carson Luscombe.
"Tracey is an experienced M&A practitioner with considerable experience in the energy sector. She has advised on some of the most high-profile and complex transactions in the oil & gas industry, and her expertise will add depth to our practice and real value to our clients," said Bob Bishop, global co-chair of DLA Piper's corporate group.
Deloitte Legal partners with robotic automation specialists
The changing demands of the legal services market has led Deloitte Legal to partner with a leading provider of robotic process automation.
The first solution co-developed by Deloitte Legal and UiPath is a robot for the legal industry which can search public records such as a securities register, which are frequently accessed in due diligence exercises.
In one case the robot performed a search in approximately seven minutes versus the three and a half hours it took a lawyer to do the same thing.
"Making better use of advanced technologies will be crucial as increased demands are placed on the legal function," said Piet Hein Meeter, Deloitte Global managing director, Deloitte Legal. "Through this first-of-its-kind collaboration, Deloitte Legal and UiPath will provide automation solutions to enable organizations to maximize efficiency, reduce cost and free lawyers' time to work more closely with the organization as a trusted business partner."
The collaboration will be driven through Deloitte Legal's Centre of Excellence based in Bucharest.
Dentons taps global talent for Brexit team
Dentons has formed a Global Brexit Board to help its clients understand the impact of the UK leaving the EU.
The firm has convened talent from across its global footprint to provide insight and advice through media and contact with its professionals across multiple regions on how key events and decisions involving Brexit may impact the future commercial and legal landscape.
Among the members of the Board are Singapore-based Energy partner John Dick, and Hong Kong Capital Markets partners Julianne Doe and Gordon Ng.