The married lawyer admitted to slapping the Australian woman's behind and calling her a "s—t"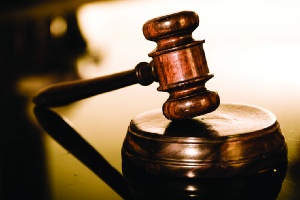 A married London lawyer has been found guilty of racially aggravated common assault and sexual assault against an Australian woman.
District judge Barbara Barnes handed down the verdict against Alastair Main, a former captain of the London Rowing Club, at the Wimbledon Magistrates Court earlier this week, according too a report from
The Telegraph
.
Main, who was once national rowing champion, admitted to pouring beer over the woman's head and calling her a "s—t". He denied, however, that he called her an "Australian s—t," an allegation brought up in the trial. The 35-year-old also admitted to slapping the woman's behind but claimed it was just a "cheeky" act.
The lawyer said that the woman, then 27, slapped her around the face at the Christmas party. He also claimed she tried to slap him again but that he stopped her, prompting the woman to run off.
Main then followed her and found her crouched down so he then "poured what remained of my beer on the top of her."
"I did it as I did not know what else to do, I was really upset," Main, who said he was just "7/10" drunk, said.
The woman then went off to the ladies toilet to sort her hair, Main claimed, after which he followed her to "say sorry to her".
The victim claimed in the trial that Main lifter her skirt and slapped her on the thighs and legs repeatedly in the ladies toilet. The lawyer denied the claim and said he only grabbed her by the waist to make her face him to talk.
Main said the woman told her "leave me alone," but he had followed her out of the club.
"She had not told me go away or anything as we walked down the stairs," main said. "She went through the door first and I gave her a slap on he bum. It was cheeky."
Judge Barnes said, however, that the Australian woman's account was "credible and convincing" and was "corroborated by other witnesses."
The judge further told Main she does not find him "to be a credible or convincing witness."
"You had drunk a lot of alcohol, you admitted you were drunk, you were angry, upset, confused and apprehensive," the judge said, adding that Main did not stop his assault in the ladies toilet when confronted by another person and only stopped following the woman down the street when he was held back.
"I do not find it feasible your pursuit was to sort things out. What I found was that you were pursuing her because you were angry and you were determined to control the complainants behaviour," the judge said.
Main is to be sentenced on January 26.
Related stories:
Sydney lawyer charged with indecent assault
How two lawyers came to torturing a managing partner and his wife