Its previous Australian chief is taking on a new global role
LOD – Lawyers on Demand has named a new managing director for Australia as the firm's previous chief in the country moves to a global role based in London.
Paul Cowling, the firm's former head of client solutions in Australia, has succeeded Sandra Gibson, who has been Australian managing director for the past five years. Gibson will be the NewLaw firm's global head of people and corporate operations and will be based out of LOD in London starting October.
Gibson said that LOD is first and foremost about people, which makes her excited about her new role.
"In creating this new global role, we are demonstrating our ongoing commitment to attracting and retaining the very best people," she said. "My priorities will be to build on our innovative people strategies and to facilitate the sharing of best practices across our diverse geographic and cultural locations."
Tom Hartley, LOD CEO, said that Gibson has taken the Australian business from strength to strength and has understood the opportunities and challenges for a NewLaw firm in a changing legal landscape.
Hartley said that Cowling, who is now responsible for the firm's business strategy across Australia, has a dedicated and personal approach to clients and an interest in finding solutions for them.
"He has played a key role in building, growing and driving the firm's client solutions capability and strategic client partnerships across Australia and has a deep understanding of the LOD business," Hartley said.
Before joining AdventBalance in 2014, Cowling was a commercial disputes lawyers in the UK and in Hong Kong. He has also held management and operational roles at legal resourcing and legal process outsourcing businesses.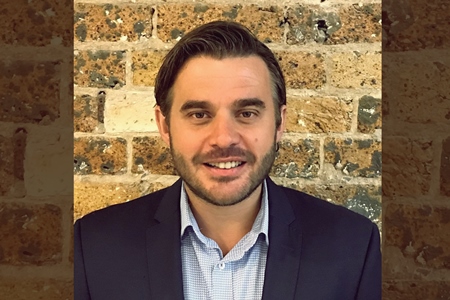 Paul Cowling
Related stories: