Legal privilege supported by 'snooper's charter' defeat… More KWM exits reported… Facebook, Twitter sued by families of terrorism victims…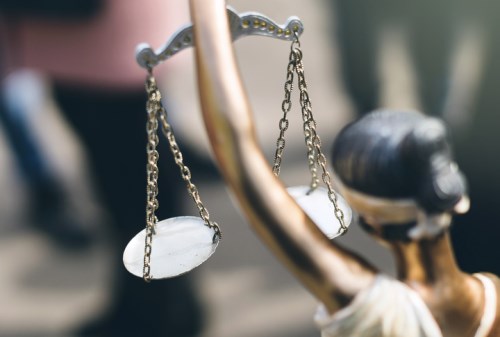 Litigation to lead legal hires but intentions are lower
Litigation is expected to lead an increase in legal hires in 2017, recruiter Robert Half says.
A survey in the US reveals that a quarter of lawyers say their law firms or companies will be expanding the legal team in the coming year, however this intention is lower than it was 6 months ago (31 per cent).
More than half of lawyers are intending to maintain staffing levels or fill vacated positions while none said the plan was to cut numbers.
The report reveals that 68 per cent of lawyers say finding skilled legal professionals was a challenge and around a third said that flexible working is the key to retaining talent, aside from compensation packages.
Commercial litigation, insurance defence and employment were named as the leading areas for job opportunities in 2017.
Legal privilege supported by 'snooper's charter' defeat
The protection of legal privilege was a factor in the decision of the European Court to rule against the British government's ability to intercept electronic communications.
The Investigatory Powers Act – dubbed the 'snooper's charter' – was introduced as a tool in the battle against terrorism and other serious crimes; however, the Law Society in England & Wales had argued that it could have serious implications for legal privilege.
The EU's top court says that mass interception of email and other communications is illegal under EU law and only targeted interception can be justified.
Law Society president Robert Bourns commented that the ruling helps protect a fundamental component of the relationship between lawyer and client.
"Today's ruling from the European Court strongly supports the need to protect sensitive information such as legally privileged material, which is private information belonging to the client, and to ensure it is accessed only when absolutely necessary, with robust and independent oversight," he said.
More KWM exits reported
The exodus from King & Wood Mallesons in Europe continues with teams reportedly joining Reed Smith, Covington & Burling and
Macfarlanes
.
Litigation head Craig Pollack and partner Louise Freeman are off to Covington & Burling, The Lawyer reports, while former senior partner Stephen Kon and three other partners have gone to Macfarlanes.
Meanwhile, Legal Business says that Reed Smith is the home to most of KWM Europe's financial regulation team and other partners are finding new homes at K&L Gates and Orrick.
Facebook, Twitter sued by families of terrorism victims
Social media firms allowed terrorist propaganda which led to the death of 49 people in Orlando according to a lawsuit filed in the US.
Families of some of the victims say that Facebook, Twitter and Google "knowingly and recklessly provided the terrorist group ISIS with accounts to use its social networks as a tool for spreading extremist propaganda, raising funds, and attracting new recruits."
Fox News reports that the lawsuit alleges that the defendants know that their networks are being used for illegal activity and are therefore "knowingly and recklessly" allowing the activity.
A similar lawsuit earlier this year against Twitter was dismissed by a Californian court.