Mayer Brown hires Ashurst partner to launch in Tokyo… Law firm exec heads to Australia during world marathon challenge…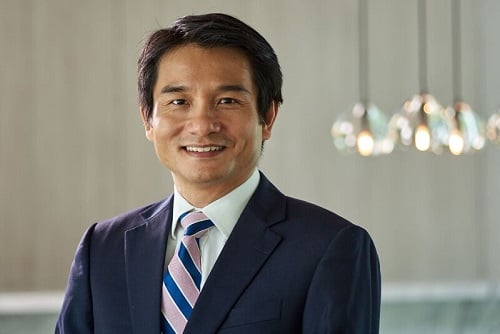 Litigation funding in 2018 – insight from Burford's Asia Pacific chief
It's already established in jurisdictions including Australia and now third-party litigation and arbitration financing is set to expand.
In October 2017, global finance firm Burford Capital opened in Singapore and appointed Quentin Pak as director to spearhead the firm's growth in Asia Pacific.
Changes to legislation have created opportunities in Singapore, and Hong Kong is working on the regulatory framework to follow suit.
Quentin Pak told
Australasian Lawyer
that demand in Singapore is being driven initially by the most basic single case model but in Japan and Korea more complex portfolio financing are gaining traction for their cost-saving benefits.
Singapore's business will be built largely on the newly-allowed areas of arbitration funding and certain insolvency matters.
Mr Pak expects growth for the Australian market which is more mature without restrictions on where funding can be used.
"In Australia, the concept of litigation finance is well established, but we see an opportunity as well as a demand for more strategic and less transactional financing: it has been used primarily in consumer class action contexts, but there's growing interest among litigators with high-value, highly complex commercial matters in financing," explains Pak.
While his focus is expanding Burford Capital's business, Pak says that third-party funding offers a huge benefit to law firms in enabling better forward planning of budgets, instead of what he calls the "lumpy cash flow and unpredictable expenses" of the traditional partnership model.
"Litigation finance offers an alternative to simply relying on hourly or contingency fees to be able to make budget plans that affect the firm as a whole," he says. "Instead, litigation finance enables law firms to gain greater control over their finances and make better decisions based on long-term strategic plans rather than on the basis of each year's revenues."
While Pak sees the growth of litigation and arbitration financing expanding in Asia Pacific as it has elsewhere, he says that the largest risk is the burgeoning industry itself, which could bring an influx of unqualified players to the market.
"It is important for any litigant or law firm seeking funding to be sure that they partner with a litigation funder that will have access to sufficient and high-quality capital throughout the dispute process, however long it lasts," he advises.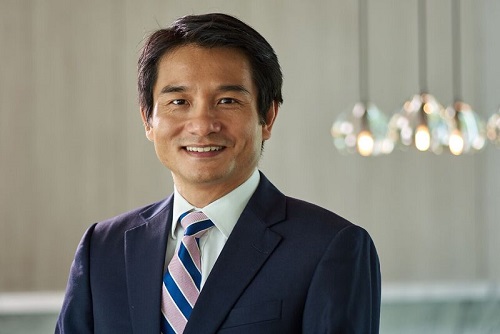 Quentin Pak
Mayer Brown hires Ashurst partner to launch in Tokyo
A new office in Tokyo will be joining the international coverage of Mayer Brown in the New Year; and the firm has hired Ashurst's former leader in the city to spearhead the expansion.
Rupert Burrows will lead the team at the new office when it opens in the first half of 2018. Highly regarded in Tokyo, he joins with a strong practice established over 20 years in the city.
"Opening in Tokyo is an important step in enhancing Mayer Brown's platform in the Asia-Pacific region," said Terence Tung, the firm's senior partner in Asia. "We are excited by the opportunities this provides, particularly in joining up with our strong and developing projects capability in Southeast Asia through our growing office in Singapore."
Law firm exec heads to Australia during world marathon challenge
A London-based executive from international firm Womble Bond Dickinson will be in Australia early in 2018 as he takes on a grueling charity challenge.
Facilities director Jason Cousins is aiming to raise at least £80K (AU$142K) for Prince Charles' Princes Trust charity by taking on 7 marathons in 7 days across 7 continents!
The 49-year-old will start his journey in Novo Antarctica on 30th January before heading to Cape Town, Perth, Dubai, Lisbon, Cartagena, and Miami.
Cousins has achieved a quarter of his target even before leaving the law firm's London office by hosting a gala dinner there last week.