The ASX-listed firm makes four senior appointments in Australia and the US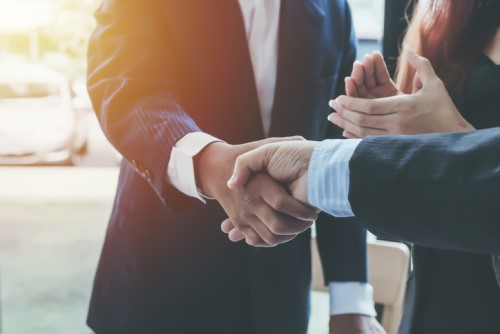 IMF Bentham has made four leadership appointments in Australia and the US.
Christine Feldman will commence as a member of the board on 1 November. She brings to the ASX-listed firm more than 30 years' experience in the financial sector, including in investment management, finance, accounting, and risk management and governance.
"Christine's skills together with her commercial and board experience make her a valuable new member of our team," said Michael Kay, IMF Bentham chairman.
She is currently a director of ASX-listed Perpetual Equity Investment, FIIG Securities, Uniting Financial Services, Foodbank NSW & ACT, and Bell Asset Management.
The appointment comes as Wendy McCarthy AO is retiring from the board after the company's AGM on 21 November. She will also step down from her roles as chair of the corporate governance and nomination committees, and member of the audit and risk and remuneration committees.
"On behalf of the board, I express our sincere thanks to Wendy for her significant contribution to IMF Bentham's development and transformation over the past five years. It has been a pleasure working with Wendy and we wish her well in life after IMF Bentham," Kay said.
IMF Bentham's board has also appointed Stuart Mitchell as chief financial officer. He succeeds Julia Yetsenga, who has decided to transition to the role of global fund financial manager to support the transition of the firm's business model to a funds-management structure.
Mitchell is a qualified lawyer, chartered accountant, and chartered company secretary with more than 20 years of commercial experience in the Australian financial services sector. Moving from the CFO position he held at Ironbridge Capital since 2004, he will commence in his new role on 12 November. He managed the structuring, implementation and monitoring of investments and divestments of Ironbridge in Australia and New Zealand, IMF Bentham said.
In the US, the Australian litigation funding giant has recruited a former partner of Sidley Austin.
Peter Ostroff has joined the firm's US investment committee as the second non-employee member. In October 2016, the firm appointed Vaughn Walker, a former US District Court judge, to the committee.
Ostroff has more than four decades of litigation experience and was a partner at Sidley Austin's Los Angeles litigation practice for more than 30 years. At the top firm, he was co-chair of the complex commercial litigation practice and head of the West Coast litigation practice.
The appointments come after IMF Bentham announced in September that Arvindran Manoosegaran has joined the firm as associate investment manager based in Singapore.
Manoosegaran moved from K&L Gates, where he was an associate. He was also an associate director at top-tier Singapore firm Drew & Napier.