The merger creates a group with 349 professionals in Australia, New Zealand, and Asia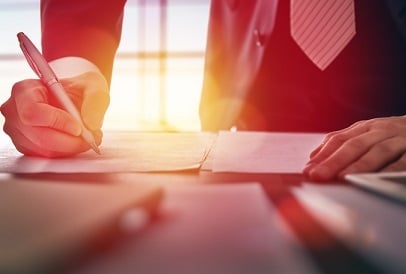 QANTM Intellectual Property and Xenith IP Group have agreed to combine.
The ASX-listed IP services groups have agreed to a merger of equals, with QANTM shareholders owning 55% and Xenith shareholders 45% of the merged organisation.
The merger will create an IP services business in Australia, New Zealand, and Asia with a market capitalisation of about $285.2m and 349 professionals, including patent attorneys, trademark attorneys, and IP lawyers.
Xenith's board has unanimously recommended that shareholders agree to the scheme in the absence of any superior proposal.
Listed in 2016, QANTM is the holding company of Davies Collison Cave, FPA Patent Attorneys, and Advanz Fidelis. Listed in 2015, Xenith is the holding company of Griffith Hack, Shelston IP, Watermark, and Glasshouse Advisory.
"The merger of QANTM and Xenith brings together two outstanding groups, creating a single leading IP services group in Australia and Asia. It is clear that the businesses within the QANTM and Xenith groups have great respect for each other, and while each of those businesses will continue to operate independently in supporting their clients, the increased scale will enable the merged group to achieve its strategic objectives more quickly and more effectively. With a high degree of strategic alignment already, and the synergies identified, we believe the transaction will generate significant value for shareholders," said Richard England, QANTM chair.
"The portfolio businesses of Xenith and QANTM come from similar long histories and the two Groups have strong alignment on values, vision and strategy for the future. The proposed merger of equals presents a unique opportunity for Xenith as a group to partner with a like-minded group, and for its shareholders to benefit from significant value and future earnings accretion through the transaction," said Sibylle Krieger, Xenith chair.
At close on 26 November, QANTM had a market capitalisation of $174.3m, while Xenith had a market capitalisation of $110m. The enterprise value of the pro forma merged group is estimated at $306m. The fiscal 2018 pro forma EBITDA of the merged group is pegged at $45.2m, with the merger expected to yield cost synergies of $7m per year after three years of the merger.
The groups have entered into a scheme implementation deed, agreeing to merge via an all-scrip scheme of arrangement that will see Xenith shareholders receiving 1.22 QANTM shares for each Xenith share they hold. The price implies a premium of 28.4% over the most recent closing price of Xenith shares.