Strong performance in the US and in APAC has boosted the firm's revenue for 2019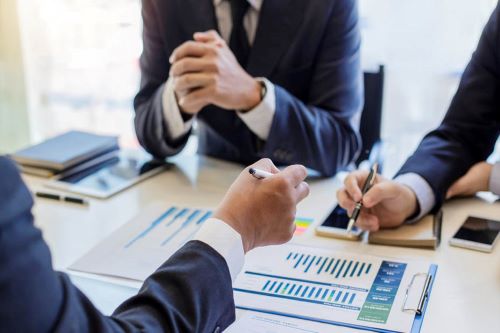 Pay for the leaders of Linklaters increased for the 2019 financial year off the back of strong performance of the Magic Circle firm in the US and the Asia-Pacific region.
The firm's LLP accounts published Monday revealed that the profit pot divided among the 13-member management committee increased 17% to more than £25.3m for the year to April 2019. The leaders shared a profit pot of £21.6m the previous period. The leadership team includes board chair and senior partner Charlie Jacobs and managing partner Gideon Moore.
Revenue grew 15% to £226m in APAC. There was also an 11% growth in the topline in the US, where the firm raked in £103m. While revenue was largest in the UK and continental Europe, which contributed £684m and £594m, respectively, growth in these regions was lower at 6%. The firm bagged £18m in the Middle East, an increase of 11%.
Overall, turnover grew 7% to £1.63bn, or more than £100m more than the previous year.
Profits per equity partner jumped 10% to £1.7m. The firm's partnership slightly decreased to 307 from 310 in the prior year. Lawyer headcount increased to 2,549, up 2.5% from the previous 2,487.
Staff salaries were £685.9m, up 7% from £642.3m in fiscal 2018.
"Our performance has been driven by the efforts of our people, our deep client relationships and our sector focus and we have played significant roles in many of the largest global deals over the last 12 months," Moore said.