Linklaters Asian corporate head will start global role in September... Minter Ellison adds new partner to SA/NT practice… Ashurst strengthens Asia-Pacific finance teams… NZ Law Society warns of fake law firm email… and could a new online employment law service threaten law firms' profits?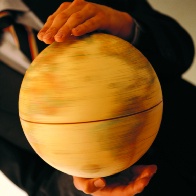 Linklaters Asia corporate head to take new global role
Matthew Middleditch, the current corporate head of Linklaters' Asian practice based in Hong Kong, is to become global corporate head from September. He will replace Jeremy Parr who will serve until 2016.
New partner at Minter Ellison
Minter Ellison in South Australia and Northern Territory has appointed a new partner. Andrew Corletto is an experienced corporate, energy and resources lawyer with more than 25 years in practice, most recently as a partner with Kelly & Co.
Ashurst strengthens Asia-Pacific practice
The Hong Kong-based finance team at Ashurst has a new partner; Nigel Pridmore who was until recently at Linklaters.
Paul Jenkins
, co-head of the global finance division said, "[Nigel's] appointment, as well as the recent appointment of Jennifer Schlosser in Sydney, adds further depth to our DCM and structured DCM offering, not just in Hong Kong and the Asia Pacific but globally".
Law Society warns of fake email
The New Zealand Law Society is warning lawyers about an email which is being sent purporting to require the recipients to appear in court. The email message, from "Green Winick Attorneys at Law" is headed "Notice to appear in court No#6022". People who receive the message may contact their lawyer to see why they are being required to appear in court. The Law Society says the message is a fake and contains a virus which infects Windows computers if opened.
Will online service put a dent in law firms' business?
An employment law consultancy is ramping up the rollout of its Australian business, targeting small and medium size enterprises. Peninsular Business Services already has a large operation in the UK and has launched here as Employsure; a cloud-based service offering advice and compliance tools for a fixed monthly price. As well as an online tool for businesses to manage HR issues, the firm also offers in-house training, advice and management of more complex matters. With the use of technology having the potential to disrupt the traditional model of law firms, their progress will be watched with interest.