A video of a man responding to his divorce by cutting shared belongings in half has gone viral, warning divorcing couples to get legal advice.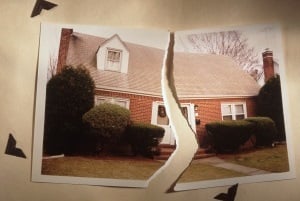 A viral video of a man cutting household items in half as part of a messy divorce, has turned out to be an elaborate marketing campaign by the German Bar Association warning of the perils of not seeking legal advice during a divorce.

The seemingly homemade video, titled Für Laura, appeared on YouTube last week. It immediately became an online sensation, attracting over six million views.

"Thank you for the 12 'beautiful' years Laura!!!! You've really earned your half; greetings to my successor," the opening credits read in German.

'Martin G' then begins sawing an iPhone, a bed, a chair, a TV and even a car in half with some serious power tools. News outlets began to report on the elaborate revenge before the German Bar Association came clean and admitted in a blog post titled "Confession: We are Martin G" that the video was theirs, Legal Cheek reported.

"We are very pleased and would have never expected that our message could reach millions of people worldwide in such a short period of time," a spokesperson for the German Bar Association told a German legal magazine.

"No one here expected the numerous interview requests about the fake story and fake divorced husband Martin G. from all parts of the world."

All the halved items used in the video are now for sale on eBay, with proceeds to go to charity.