The winners of the Legal Innovation Index for this year have been announced.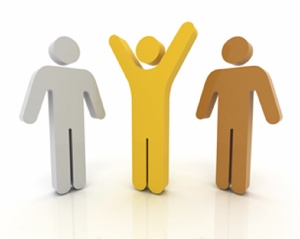 The legal Australian legal industry has been named 'world class' for innovation at the 2015 Legal Innovation Index.
"2015 is certainly the year of the democratisation of the legal process in Australia," said Justin North, director, Janders Dean.
"We have seen so many exciting projects that demystify and provide better access to legal service for clients in a more affordable way. We are also seeing large law create dual brands with different offerings for different markets and this is a very smart move in a 'tight' marketplace.
"What has been great to see is the innovations around business development, client engagement and staff wellbeing – innovation is bring applied across the whole legal practice in Australia."
Allens
received a place on the organisations index this year for the Allens Accelerate program. The program assists start-ups with their legal affairs, working with younger lawyers.
A plain language drafting style along with agile workflow management practices, landed
Envato's legal team
a spot on the index this year. Envato has fostered efficiency and created a more sustainable workplace for its lawyers.
Translating knowledge through the use of a app technology won
Gilbert + Tobin
a spot on the index, the app significantly reducing the time spent on applications and guiding younger lawyers through decision making.
Herbert Smith Freehills'
Mindfulness program made the innovation index this year, providing online and in-office mediation programs for staff.
A pioneer in Australian legal document automation, legal services company
LawPath
was recognised this year for their Easy ESS solution, developed with the ATO, a solution providing businesses with an easy to use Employee Share Schemes standardisation.
For their Innovation Jam,
MuCullough Robertson Lawyers
has made the innovation list. The systematic approach to innovation involving all employees has resulted in new business ideas providing better value for clients and employees alike.
Norton Rose Fulbright
has delivered ContractorCheck, allowing clients to accurately characterise working relationships and allows contractors to be certain of their status. The firm has also developed a paperless solution to franchise document production, landing them a spot on the organisation innovation index for 2015.
RMB Lawyers
developed a separate law firm, creating a Local Government Town Planning Portal to provide information to council clients, landing them a spot on this year's list.
A free information access platform to inform people facing the justice system by
Sydney Criminal Lawyers
has won a spot on the innovation index. The platform includes the first iOS app providing information about the criminal defence process and the provision of blogs to order.
The Fold Legal
was considered ahead of the curve by this year's judges, with the firm adopting a clear strategy, with a focus on not over lawyering. The firm's appointment of an innovation head demonstrated a serious commitment to innovation based on client understanding, according to the judges.
Director and founder of View Legal,
Matthew Burgess
received a win in the individual's category. View Legal uses a fixed price model, leveraging technology and including View Intellectual Property, a platform which includes an extensive adviser network.
Brennan Ong
, managing director and founder of LawAdvisor, a cloud-based platform for legal information aimed at everyday Australians, made the individuals list this year. The platform is also a marketing platform for law firms as fees are charged only once the lawyer is engaged.
The developer of online site Moodle,
Dr Cathy Sherry
a senior lecturer at the
University of New South Wales
, made it onto the individuals innovation list this year. The site she developed incorporates a new way for students to study land law and will lead to better educated lawyers.
LawPath's legal product manager,
Dominic Woolrych
made the list in the individuals category for his accessible solution platform. Products Legal Health Check and ESS were considered by the judges to be highly innovative and consumer friendly.
The judges panel was made up of: Professor Michael Adams, UWS; Josh Kubicki, Legal Transformation Institute, Michigan State University; Joanna Goodman, Law Society Gazette; Richard Burcher, Validatum; George Beaton, Beaton Capital; Laura Vickers, Nest Legal; John Humphrey, QUT Law School; Denise Farmer (
LexisNexis
) and Justin North (Janders Dean).