The firm deliberately set out to disrupt the $100m legal and conveyancing software industry, the firm's CEO says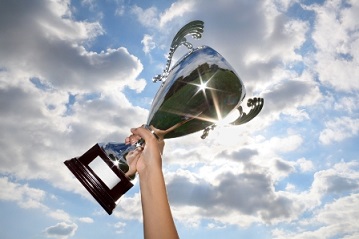 GlobalX
has taken the top prize for software innovation at the 2017 Australian Business Awards.
The legal and conveyancing technology firm has received the ABA100 Award for Software Innovation for Matter Centre, its cloud-based information and workflow management system. When the company launched the software in August last year, it was aiming to disrupt a massive market in Australia, said GlobalX CEO Peter Maloney.
"When we launched Matter Centre, we deliberately set out to disrupt the $100m legal and conveyancing software industry," Maloney said. "We are destroying the traditional model of lawyers paying software licence fees and annual maintenance, and moving the industry into the new world of a platform-as-a-service model. We have enabled lawyers and conveyancers to shed themselves of software licence fees, and now only pay for the services they consumer through the platform."
Maloney said that the model works in the legal industry, just like it works on other more mass-market apps like Uber.
"No Australian ever paid to download the Uber app, but every user consumes the services through the app on an as needs basis," he said. "Matter Centre customers, which have grown to more than 700 users, simply download the app, consume the services as required, and escape traditional rigid, lock-in contracts that do not reflect the needs of modern businesses."
Matter Centre is integrated with electronic conveyancing platform Property Exchange Australia, which benefits lawyers, settlement agents, and homeowners alike. State governments across Australia have also been slowly legislating digital conveyancing for the past two years, Maloney said.
Related stories:
Top firm completes first PEXA property transfer
Tech-enabled collaboration essential to legal sector's future – minister