A recent Mitratech white paper outlines the 10 best ways to transform a legal department.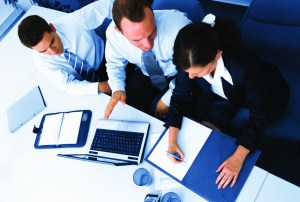 Hiring a director of legal operations is an efficiency improving approach that an increasing number of businesses are looking to implement.

According to Mitratech CEO Jason Parkman, one of the biggest efficiency blockers is that in-house legal teams don't have the metrics in place to be able to measure team performance effectively.

"The first element of trying to gain efficiencies within a legal department or within the relationship between a legal department and outside counsel is starting to measure what it is that you're doing well," Parkman told Australasian Lawyer.

"There are some people in the industry who are doing amazing things in terms of driving efficiencies, reducing costs and having lawyers really focus on the practice of law, not the business of running a legal department."

Top performing legal teams are implementing and utilising a dedicated director of legal operations, the white paper said. Adding executives to the legal leadership team who understand business, technology and the law is a powerful combination that GCs are leveraging more and more.

Mitratech's white paper identified 10 transformative developments for legal departments.

Visualising what success looks like; hiring a director of legal operations; leveraging data and unifying software solutions to create a single source of data truth and embracing innovations in the legal services model are all key in driving a more efficient legal department.

Think globally

As businesses continue to look globally for opportunities, legal departments too need to think bigger.

"The legal department must become the agent of change to flex across a system that serves varying international compliance requirements," the paper said.

Create a legal technology roadmap through collaboration with IT

The use of technology as major efficiency driver within legal departments is nothing new but an important tool nonetheless.

"Without a systems roadmap in place, many legal departments find themselves working in a cycle of short-terms needs, thus never accomplishing their long term goals," the paper said.