Under the new scheme, foreign workers can no longer use six legal professional classifications to apply for visas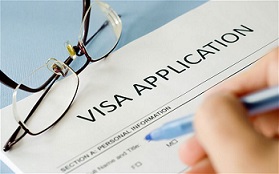 Six legal professional classifications will no longer be available to foreign workers seeking temporary work visas in Australia after the federal government announced Tuesday that it is abolishing the 457 visa to replace it with two new visa classes.
"The migration program should only operate in our national interest. This is all about Australia's interest," said Prime Minister
Malcolm Turnbull
.
With the end of the 457 visa, two new visas will be made available to foreign workers. Under the new visas, 216 occupations have been cut from the list of jobs foreign workers can apply for, six of which affect legal professionals.
The cut jobs include judge (ANZSCO code 271211), magistrate (271212), tribunal member (271213), intellectual property lawyer (271214), conveyancer (599111), and legal executive (599112).
The first of the two new visas will be valid for two years, renewable for another two. The second new visa is valid for four years and targets high-level skills. Both visas require two years of relevant work experience, something not required under the old 457 visa, which was automatically valid for four years. The high-level skill visa also requires advanced proficiency in English.
Both visas also require a criminal history check, which is more stringent than the self-declared check under the old 457 class. The two-year visa will now also not qualify a holder for permanent residency after two years as was the case with the now-abolished system. The four-year high-level skill visa requires three years of stay to qualify holders for permanent residency.
Related stories:
Global giant gives up Canberra outpost
Demand for specialist legal skills growing