"If you don't disrupt your own business, someone else will," says LegalVision CEO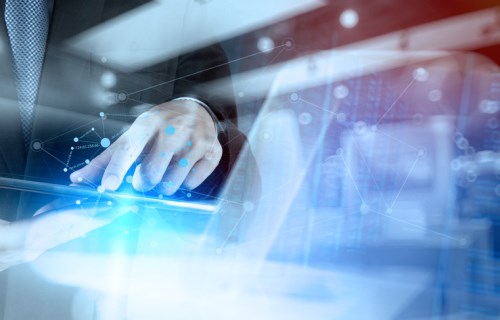 It's all but certain that the rise of legal technology – fuelled by automation and artificial intelligence – will reshape the business of law. Effects are already being felt by certain types of law firms.
Lachlan McKnight, co-founder and CEO of LegalVision, warns that certain law firms could bear the brunt of technological disruption unless they adapt.
"Top-tier law firms that only focus on highly strategic advice and projects are unlikely to be negatively affected by technological disruption," saysMcKnight. "Mid-tier law firms that rely on a large volume of 'business and usual' work to drive revenue are, in my view, going to struggle if they don't deploy sophisticated automation and machine learning tools to process work more efficiently.
"I think we're already seeing the beginnings of a realignment of the legal services value chain, with mid-tier firms shedding staff and dealing with declining profitability," he adds.
However, adapting is easier said than done, which is why law firms have their work cut out for them.
"A total mindset shift is required. This is why NewLaw providers are growing so rapidly. It's much easier to start from scratch with tech as a key building block to your law firm than shoehorn technology into a traditional firm," he says.
Nonetheless, the rise of
legaltech
and firms like LegalVision presents new opportunities for law firms who are willing to risk and evolve. There are various strategic approaches law firms can take to technological disruption, he said. The appropriate approach depends on a firm's value proposition in the marketplace.
One such way for traditional firms is by partnering with NewLaw firms and establishing their very own technology centres or practices. McKnight doesn't see this as a threat to his company.
"We're the beneficiary of an investment from Gilbert + Tobin, so I obviously think this sort of approach makes a lot of sense. Forward thinking traditional law firms are investing in new business models and tech products because they understand the reality of disruption – if you don't disrupt your own business someone else will," he says. "Ultimately as an industry, we should be striving to provide clients with a range of options that best suit their risk profile, industry and internal structure."
Related stories:
Law firms often dabble in legaltech just because it's all the rage
Commercial law specialist heads up new Brisbane office
Gilbert + Tobin announces major NewLaw partnership