The Perth office of an International giant has significantly expanded its corporate practice group by nabbing a partner and a team of lawyers from another firm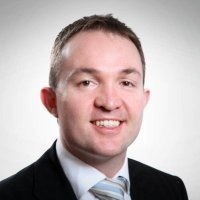 International firm Squire Patton Boggs has significantly expanded its corporate practice group with the appointment of partner Simon Rear and a team of lawyers who join the firm's Perth office from Allion Legal.
Rear has experience spanning private and public M&A, equity capital markets and general corporate advisory work in both Australia and the UK.
The other lawyers to jump ship from Allion are senior associate Chris Rosario and associates Ben Stewart and Pasan Wijesuriya.
Rosario joined Allion in 2009 from
Allens
, while Stewart and Wijesuriya both qualified at Allion and have spent over three years with the firm.
Rear told
Australasian Lawyer
that the move to Squire Patton Boggs felt right for him and his team.
"I have worked in big firms before – at Corrs [Chambers Westgarth] in Sydney and at Herberts [Smith] in London," he says. "The international network and referral base and the opportunity for cross border work was really appealing, and it's a good platform to launch from."
Rear's practice is focused on the hard rock resources and mining services industries, together with technology, insurance, financial services, property and industrial sectors.
He says although the M&A market in Perth has certainly ramped up, it's still relatively subdued.
Squire Patton Bogg's move to expand its corporate team was about bringing in a skillset that hasn't yet been there, "an extra arrow to the quiver", he says.
"I think the economic position is still fairly subdued, and particularly in the small to mid-cap space there are still funding problems…But I think there was a big spread between what buyers and sellers expectations were, and I think that gap is now closing. There has been a lot more M&A lately – we needed a few deals to come through to test the water a bit."
Rear says he and his team hope to bring clients over with them, and they have some solid plans for the near future… although it's all hush hush for now.
"The pipeline is looking good. We look forward to striking a blow at Squire Patton Boggs."
John Poulsen, the Australia managing partner of the firm is thrilled Rear and his team are on board the ship.
"We have been looking to expand our corporate practice in Perth in terms of regulatory expertise and also from an energy and resources perspective," he says. "Simon and his team are the right strategic and cultural fit, and have an outstanding track record, particularly in major mining and natural resources transactions, and we are excited to welcome them to the firm."