Community legal centres faced a $35m budget cut, which has already caused some damage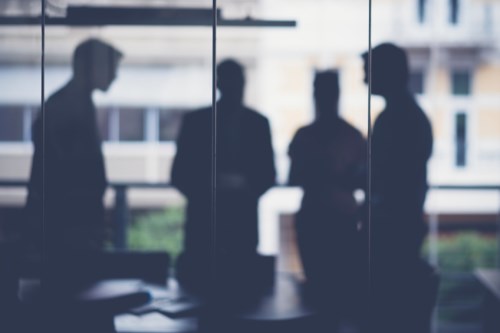 The legal community is celebrating the Turnbull government's reversal on its plan to cut millions of dollars from community legal centres.
The federal government had planned to slash $35m from the sector in the upcoming budget, but in a last-minute decision committed an additional $55.7m over the next three years to legal aid.
George Brandis
told ABC's AM Monday morning that with the funding, the commonwealth will spend a record-setting $1.73bn over five years on access to justice.
"Today's announcement is a significant step to addressing the shortfalls of the current legal assistance budget," said
Will Alstergren
QC,
Australian Bar Association
president.
The ABA, which has long been a vocal campaigner for increased funding and support to the legal assistance sector, sees the reconsideration of the issue, and significant injection of funds, as particularly positive, Altergren said.
"The legal profession, particularly the independent bars and the community legal centres, have provided an extraordinary amount of pro bono work, which has become unsustainable for many," he said. "Today's announcement will be warmly welcomed by the profession and is an excellent first step to ensuring everyday Australians have proper access to justice."
The ABA particularly welcomes increased funding to the indigenous legal services sector, he said.
"The number of Indigenous people coming before the justice system in Australia is a national disgrace and one that can only be addressed through a multi-faceted approach, that includes increased and intensive legal assistance funding," Alstergren said.
The budget cuts would have "devastated" community legal centres and Aboriginal and Torres Strait Islander Legal Services (ATSILS), said the
Law Council of Australia
. Under the newly-committed funding, $39m goes to community legal centres while $16.7m will go to ATSILS.
"This is a tremendous victory for access to justice in Australia," said
Fiona McLeod
SC, Law Council president.
She said that the council knows tens of thousands of Australians experience legal problems every year and cannot access help due to inadequate legal aid funding.
"Without legal intervention, these problems often spiral out of control, creating enormous financial and social costs," she said. "The scheduled budget cuts would have significantly deepened the funding crisis affecting the legal assistance sector, with enormous downstream costs to taxpayers. Those who work in the legal assistance sector are the unsung heroes of our community, working long hours in extremely challenging conditions to achieve justice for their clients."
However, McLeod noted that in 2014, the Productivity Commission recommended an additional $200m in legal assistance funding.
"Clearly there is still a broader problem here that needs to be fixed if we want an Australia in which everyone can access justice," she said. "…Today marks a critically important victory, but the fight for proper legal assistance funding will continue."
Community Legal Centres Queensland Director James Farrell said that the Turnbull government has heard and listened to the community – including lawyers, churches, unions, the Productivity Commission, community groups, universities, and concerned citizens ­– which has campaign for funding to be restored.
He said that the funding ensures community legal centres will be able to continue helping "women leaving violent relationships, parents struggling to care for their children, workers who aren't paid or are unfairly sacked, tenants threatened with illegal evictions and older people whose financial assets are taken by their carers."
Nonetheless, the uncertainty created by the previously looming funding cut has already impacted some services, he said.
"Queensland's community legal centres were forced to turn away half of the people who reached out for help last year, so the last thing that Queenslanders needed was a reduction in the services available to help them solve their legal problems," Farrell said.
Related stories:
Lawyers gather in Adelaide as legal assistance crisis looms
Open-source legal aid checker launched