A leaked report by Magic Circle law firms indicates the UK finance industry wants the status quo to remain for five years following Brexit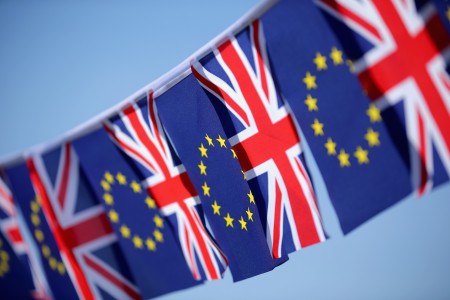 Iain Hopkins
A leaked document, created by Magic Circle law firms
Clifford Chance
,
Freshfields
Bruckhaus Deringer and
Linklaters
, has revealed that the UK finance industry wants the British government to allow it to remain subject to European Union laws for up to five years after Brexit.
Produced for a group UK-based banks, the report indicates that such transitional arrangements are "likely essential" in order to avoid damaging a British economy that is "reliant upon uninterrupted access to financial services".
According to Reuters, the report – described by one banker as a "heavyweight" piece of legal work – has been shared with the UK government.
The document suggests the UK government should accept EU law in financial services for a minimum of three to five years post-Brexit or risk banks shifting business away from the country, according to Reuters. If no deal is struck, there is a risk of regulators struggling to cope with simultaneous requests from banks to restructure their operations – all of which may impact on the finance industry's ability to adapt quickly.
The leaked report follows calls from a number of politicians, business groups and business leaders – including Bank of England governor Mark Carney – for the government to secure transitional arrangements with the EU in order to minimise disruption to business and the economy.