The senior lawyer moved from a crosstown rival he co-founded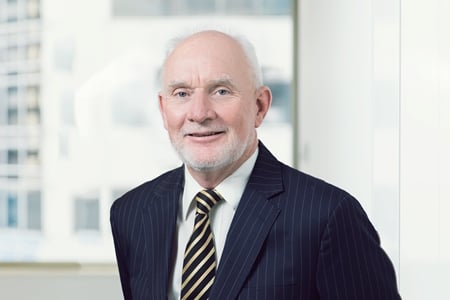 Macpherson Kelley has scored a respected name in IP litigation.
Ken Philp has joined the firm as a consultant, bolstering the firm's reputation as a go-to firm for IP matters, said Malcolm McBratney, Macpherson Kelley principal.
Philp moved from crosstown rival firm Bennett & Philp, a firm he helped establish as a name partner since 1986. He brings more than 35 years' experience in commercial litigation and IP law to Macpherson Kelley.
"Ken adds significant depth and skills to both our litigation and IP capacity. He is a true 'name' in IP litigation and is ranked as 'pre-eminent' in intellectual property in Queensland by Doyle's Guide," McBratney said. "We now have one of the very few full-service IP legal teams in Brisbane and one of the best dedicated IP litigation, commercialisation and trademark practices in Australia."
The appointment of a lawyer of Philp's stature and reputation shows the firm's growing standing in Brisbane, McBratney said.
The corporate and commercial principal said that the firm is gearing up for an increasing IP workload in the growing areas of privacy and data protection, manufacturing innovation, and the digital and life sciences sectors.