Chinese outbound M&A declining says Clifford Chance… Gowling forms exclusive Singapore association with new firm… Spinal Tap lawsuit soars to $400 million as cast unites…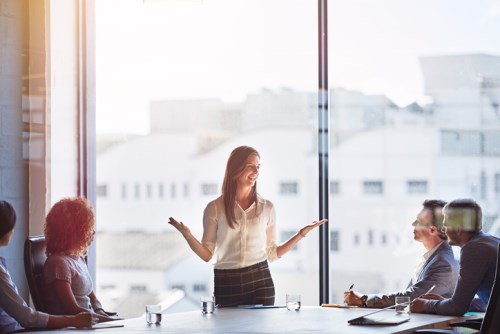 Lawyers intend to spend more on marketing
As the legal services market becomes increasingly competitive, more lawyers are intending to boost their spending on marketing in 2017.
A survey of lawyers by legal recruitment specialists Robert Half Legal in the US and Canada found that 45 per cent are planning to put more money into marketing this year with just 1 per cent cutting back and 4 per cent saying they do not market their business.
"In an increasingly competitive environment for legal services, law firms are making a bigger effort to differentiate themselves," said Charles Volkert, senior district president of Robert Half Legal. "Managing partners are hiring marketing specialists and consultants to help distinguish their firm's brand and broaden its exposure to potential clients."
Chinese outbound M&A declining says Clifford Chance
Following a surge in outbound Chinese M&A in 2016, tightening of regulations by Beijing is already curbing deals says Clifford Chance.
The global law firm says that, while Chinese bidders invested U$208.6 billion in 2016, a rise of 114 per cent from the previous year; deal makers are "already reporting marked falls in outbound Chinese deals successfully closing as hurdles get higher for deal clearance."
That said, the partner Terence Foo commented that the firm remains "cautiously optimistic" about the market longer term and noted that it has helped clients find "more innovative funding structures."
Globally, geopolitical uncertainty may subdue M&A activity.
"US tax and wider policy reforms, the forthcoming European elections and the possible re-set of key global trading relationships will make some businesses pause their M&A plans," commented global M&A leader Guy Norman. "Others will make their strategic moves while financing fundamentals remain strong and markets are in their favour."
Gowling forms exclusive Singapore association with new firm
International law firm Gowling LLP has formed an exclusive association with a newly-formed Singapore firm specializing in IP and corporate.
JusrisAsia has been formed by a group of lawyers including former Bird & Bird ATMD IP head Sheena Jacob, who is also a partner at Gowling. She is joined by partner Arthur Yap, who has joined from Eldan Law.
Three further IP specialists will join shortly and senior associate Teo Jia Yun is already providing corporate capability, especially M&A and capital markets.
Spinal Tap lawsuit soars to $400 million as cast unites
A lawsuit brought by Harry Shearer of the cult movie This Is Spinal Tap, has escalated as his former colleagues agree to join the fight.
The addition of three additional members of the cast and crew means that the claim against media firm Vivendi alleging it has not paid the correct share of profits from the movie, could now be worth U$400 million.
Vivendi, which owns Universal Music, acquired the rights to the iconic movie in 1989.