It's no secret that lawyers are over-represented in depression statistics, so they are embracing a day that encourages a life-changing conversation… starting with simply, "are you okay?"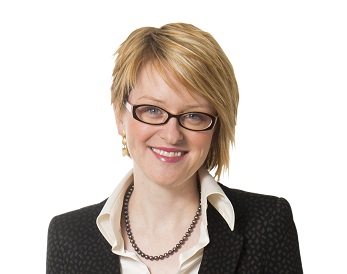 Lawyers are taught to be pessimists - in fact it's considered prudence, and it makes a great lawyer - but when transferred into private life it can cause difficulties.
This is according to
Holding Redlich
partner Kathryn Howard, who is on the board for R U OK?, a non-for-profit organisation with a vision of a world where everyone is connected and protected from suicide.
Founded in Australia in 2009, tomorrow marks the organisation's annual R U OK? Day, dedicated to reminding family, friends and colleagues to ask exactly that question in a meaningful way.
Howard feels it's important to have a lawyer on the board of the organisation because of the particular prominence of mental health issues within the legal profession.
"The appeal of R U OK? is that it's a gentle message and it's something that I think breaks down a lot of barriers within the legal profession," she says. "I thought it was a great marriage between advertising the issue but without it being too much for lawyers."
The R U OK team don't profess to have all the answers – they acknowledge that suicide prevention is an "enormously complex and sensitive challenge" throughout the world – but they also look at evidence presented by many of the world's experts that suggest there's huge power in simply asking someone how they are.
One of the most significant theories is by US academic Dr Thomas Joiner, who dedicated his research to answering the question "why?" after his father took his own life.
His theory describes three forces at play in someone at risk: The first is the person thinks they're a burden on others; the second is that they can withstand a high degree of pain; and the third is they don't feel connected to others.
It's this lack of connectivity that R U OK aims to prevent.
And studies show that when people are feeling low, they'll turn to friends and family, says Howard.
She got involved with the organisation two years ago after being introduced to it by
Herbert Smith Freehills
partner Peter Butler, who is also the chair of the Freehills Foundation and the Starlight Children's Foundation and a Board Member of the Jepson Foundation, the Cure for Life Foundation, and the AICC.
"The mental health issue has always been close to my heart," says Howard. "I think it's because it's one of those conditions that affects a great number of people at some point in their lives, whether it's through someone they love suffering, or themselves."
It's also something that's over-represented in the legal profession.
"I think there are probably three key reasons for this that I come across. One is the nature of the work – it's a very stressful, intense work situation. By the time something gets to the lawyer's desk it's urgent or difficult. The deadlines are external, and the environment is very pressured," she says.
"In law we deal with perfection… The personality of the lawyer, and particularly what makes a good lawyer, is that they'll look closely at all the consequences for the client and how things could go wrong.
"So as lawyers we're taught to be pessimists, and that makes a great lawyer , but if you take that skill out of the workplace and into the private life, it's not so good, and I think that's a real factor…it's also a fundamentally adversarial system, no-matter how well intentioned people are."
But she says things are changing and studies are showing that the culture of firms is becoming far more supportive.
She says law firms in particular have really got behind the R U OK? Day, and from what she's seen most will be having morning teas, and staff are behind and well aware of the message.
Holding Redlich is strongly committed to both day on September 11, and continuing support throughout the year.
Tomorrow it will be holding morning teas in each of the groups with a view of encouraging people to stand around and have a chat with the people they work closely with.
There will be information available in the form of posters, balloons and stress balls placed around the office, and a video of Howard speaking about the R U OK? message and issues will be played on each employee's computer as they turn it on in the morning.
"But it's also really important to my firm and the [R U OK?] charity that there is this connectedness throughout the year. We have a very open and cohesive environment where there are relationships in the workplace where people feel they can say how they're going," Howard says.
Initiatives include "break-out" areas for all staff and policies that aid staff members during stressful times including paternity leave, carers leave, employee assistance programmes and a help line people can ring.
Staff members are also able to see a councillor at any time, at no cost to them and with complete confidentiality.
"We have a very close-knit team of lawyers here. It's really a matter of supporting a person through the process, whatever that may be. It's important that the group is behind the individual – it's a team effort, which sits with the message of R U OK? - connectedness," Howard says.