Professional advice may be needed to check if the wills are legally enforceable, she says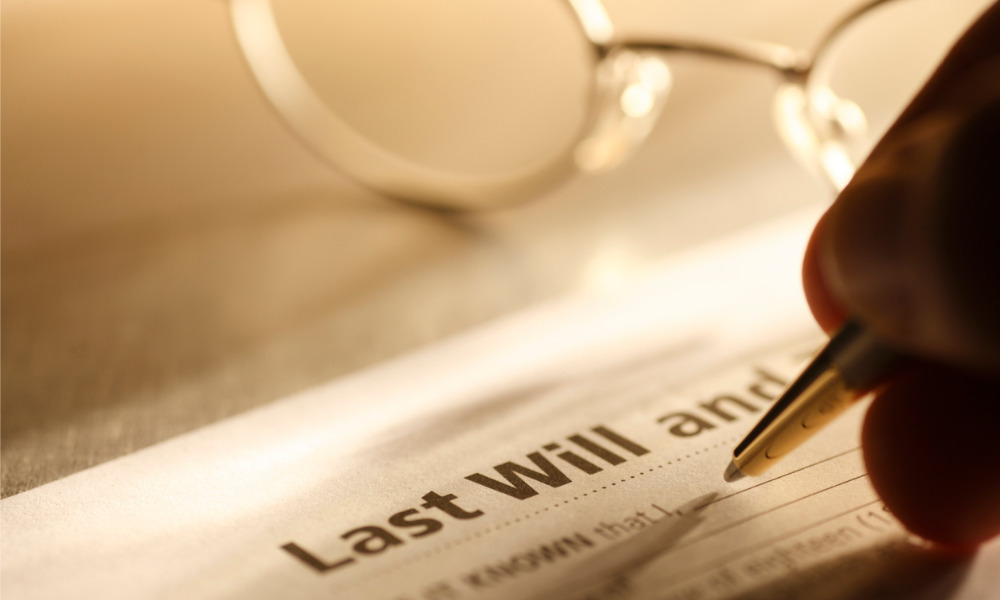 The COVID-19 pandemic has triggered a significant spike in Australians rushing to execute their wills – however, a Melbourne-based lawyer warned that these hastily prepared documents may not necessarily stand in court.
"People approach their will with the best of intentions – they want to ensure their loved ones are properly provided for – but if done quickly rather than correctly, it could leave your family in the difficult position where a will is not valid," said Rachael Grabovic, accredited wills and estates specialist at Rigby Cooke Lawyers.
At digital will-writing data platform Safewill alone, registrations rose 300% between March and April last year at the height of the pandemic. The firm said the surge was primarily driven by the desire to provide loved ones with security in case of death.
"Last year certainly reinforced the importance of planning for the unexpected, however, this rush to protect our loved ones also raises some concerns around the validity of these documents," Grabovic said. "Those who hurried to draft a will amidst the pandemic may be disappointed to discover that their will is not valid. I would urge everyone to check their plans with a lawyer who specialises in wills and estates."
The potential consequences of not having a valid will in place varies in each state and territory – a situation that prompted Grabovic to urge Australians to make sure that their documents have been properly prepared.
"If you were to die, leaving a will that doesn't meet the statutory requirements of a 'valid will' – for example, there is doubt that the will-maker had testamentary capacity, or the document wasn't properly signed and witnessed – there is no guarantee that a court will ultimately accept the document as valid," she said. "If this happens, there is no guarantee that your estate will be distributed as you intended."
Grabovic said that there are several occasions in the past year where wills were deemed invalid.
"Last year, we saw the introduction of audio-visual witnessing of wills in Victoria," she said. "The Registrar of Probates recently noted that of seven digitally witnessed wills submitted for a grant of probate, none of the seven met the legislative requirements for a valid will."
Grabovic also said that it is recommended that people assess their will and estate plan at least every two years.
"This means reviewing your personal and financial circumstances and objectives, as well as the personal circumstances of your intended beneficiaries, and comparing them with your current estate plan," she said. "A regular review can flag any shortcomings in your estate planning, identify potential tax-saving opportunities due to changes in the law or your personal circumstances, mitigate potential challenges to your will, and ensure that your documents remain legally enforceable."