A lawyer who ended up with a gaping wound during a flight when he was bitten by a deadly spider, says he will be taking legal action against the airline.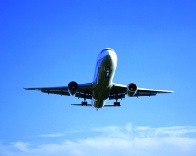 UK lawyer Jonathon Hogg was on a five month holiday flying from Doha to Cape Town when his leg ballooned mid-flight.

Hogg, who is the legal director at a tech firm but also a qualified barrister, was left with a hole in his leg after surgeons told him they had to cut away where the venom had eaten the flesh, in order to save his blackened leg from the brown recluse bite.

"By the time I got to hospital my leg was bursting open, there was pus, it was black. It was a right mess. They told me if I had been any later I would have lost my leg or even died. It was terrifying," he told the Daily Mail.

Mid-flight, Hogg felt a sharp pain then saw the spider running across the floor. It was the next day before he made it to a hospital for an operation to remove the dead flesh, the NZ Herald reported.

"I was struggling to get comfortable during the journey and crossed my legs to get into a better position when I felt a small, sharp pain radiating in my left leg," Hogg said.

"When I realised the extent of my injuries I realised I was just lucky to still have my leg."

He stayed in a South African hospital for a month, undergoing three operations and a skin graft. According to reports, Hogg, a keen footballer and kickboxer, is still receiving treatment for the injury, fearing he may never play sport again.

A spokesperson for Qatar Airways told reporters, "No report was filed with any staff on board regarding this incident. We have also not been advised of any legal proceedings regarding this incident".