If an Adelaide attorney has his way, tax agents will be gone within five years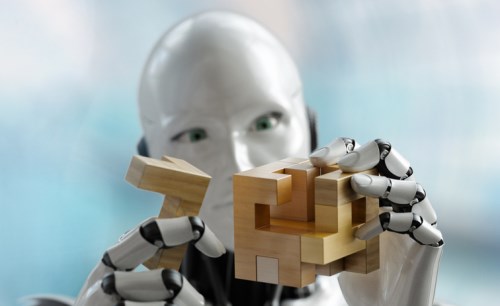 An Adelaide-based tax lawyer has created an artificial intelligence (AI) that's become such an expert in Australian tax law he predicts tax agents will be gone within five years.
Adrian Cartland told The Australian his prediction comes from the fact that his AI, named Ailira – short for Artificially Intelligent Legal Information Resource Assistant – has been performing so well. And that's not just Cartland's opinion; others who have tried the system in beta are similarly impressed.
Tania Water­house, principal director of Waterhouse Lawyers – Ailira's first client in Sydney – said that her firm's tax practitioners could "find exactly what they are looking for in a matter of seconds." She told The Australian that the AI saves the staff "from having to wade through countless volumes of legislation, supporting ­material, rulings and determinations to find the information they are seeking."
What's more, Ailira continues to learn. As long as information is fed into it, it refines its databases and thereby improves its answers. Cartland is said to have honed Ailira's tax chops by feeding it information from tax-law databases, legislation, rulings and ATO private rulings.
Now, the AI is set to "ingest millions more legal documents" on industrial relations, contract and corporate law, family law, and state law covering stamp duty, payroll tax, and criminal law, The Australian reported. The South Australian Government has also given a $20,000 grant to tailor the system to domestic violence law.
That's a long way from 18 months ago when Cartland linked up with Austin, Texas-based tech firm Enlyton to give birth to Ailira. Cartland said that they tweaked Enlyton's patented machine-learning algorithm, which learns from complex sets of information. He then partnered with developers in Adelaide to refine the system before rolling out the AI last December.
Ailira users ask the AI questions as they would another human being. From specific questions, the system takes about 10 seconds to process and will display the correct answer or three or four most likely correct answers, Cartland said. And the questions are very specific. Cartland said that Ailira is designed to answer questions like, "Can the beneficiary of a bare trust claim the main resident capital gains tax exemption?" and "Does a market value substitution rule apply to CGT event D1?"
Ailira currently costs $90 per month per user, but Cartland is also looking at the "freemium" model where the system gives advice on matters and only asks for payment when a referral or a document like a will is generated.