The portrait of a well-known barrister has been announced as the winner of the 2015 Archibald prize.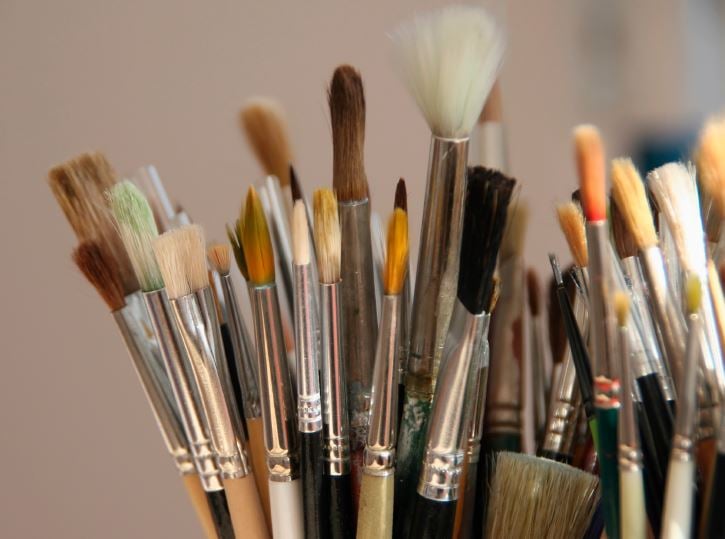 Nigel Milsom's portrait of his lawyer, criminal barrister Charles Waterstreet has one the $100,000 Archibald prize this year.

Waterstreet, who represented Milsom when he was found guilty of armed robbery and sentenced to six years jail, was the inspiration and co-creator of the ABC legal series Rake.

"I've known Charlie indirectly and directly since birth," said Milsom. "He put his head on the chopping block and restored my faith in the legal system."
The Newcastle based artist has had a rollercoaster career, at one point was considered to be Australia's most promising artistic talents, The Guardian reported. His career seemed to derail following the death of several close friends, his drug addiction and battles with depression.

Milsom was caught up in a drug fuelled holdup of a 7/11 in Glebe with a drug dealer. He pleaded guilty to aggravated armed robbery, and was sentenced to six years with a minimum jail period of two years and six months. Milsom was released from Cessnock correctional centre after 12 months after his sentence was reduced by the NSW court of criminal appeal.

While in jail, Milsom won the Moran, another major Australian portrait prize with a portrait of a friend of his grandfather's, tittled Uncle Paddy.
"Charlie is a very complex person," said Milsom's statement of the prize winning portrait.

"He isn't just a law man. He's a writer, a social environmentalist and he is involved in film, photography and theatre too. Despite personal struggles with his own demons over the years, he has managed to dedicate most of his time to the welfare of others. My portrait is an attempt to depict him a giant, part-man, part-mythical creature with hands that appear otherworldly, as though the anatomy of his hands has been designed to grasp unnatural disasters naturally."

The Archibald prize exhibition will be on display at the Art Gallery of NSW until 27 September.