One university is now offering a cultural awareness program to an Indigenous community as credit course to law students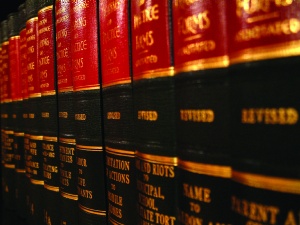 Law students from the University of Adelaide will head to the State's Far North to an Indigenous community today, as part of an accredited cultural awareness program.

For the first time, third and final year students taking environmental law are embarking on an eight day biodiversity planning tour for credit, which now includes an indigenous cultural awareness program.

"This study tour gives students a chance to gain direct knowledge and greater understanding about some of the issues that may arise in their future careers," said senior lecturer Paul Leadbeter.

He said that with so much study now available online, university life now lacks the student interaction it once did and the tour gives students the opportunity to form friendships.

The inclusion of the Indigenous element to the previously environmental law tour is part of the university's effort to incorporate more Indigenous cultural right across through the degree programs.

"Most Australians don't really understand the nature and the impact of European settlement on the Indigenous population," Leadbeter said. "[It's] one way of getting a better understanding of Indigenous people and why certain things occur."
For Leadbeter, providing a hands-on approach to environmental law studies is extremely valuable.

"The Arid Recovery Reserve, for instance, is a great example of an initiative that is helping Australia meet its obligations under the International Convention on Biological Diversity. They will also get their hands dirty doing some volunteer work in the reserve, possible removing weeds or helping repair fences," Leadbeter said.

"I would hope that they would come away with an understanding that the stuff that I talk about in the classroom, the need for regulating land uses so you don't get incompatible land uses, they'll see incompatibility and the problems it causes."

Students will spend the week travelling to Port Augusta, the Arid Recovery Reserve (north of Roxby Downs), Olympic Dam, the Iga Warta Indigenous Cultural Centre and the Flinders Ranges National Park.

The tour is one of 95 undergraduate and postgraduate intensive courses being offered in the university's Winter School.