Solicitors may refuse to advise clients whose activities hinder net-zero progress, guidance states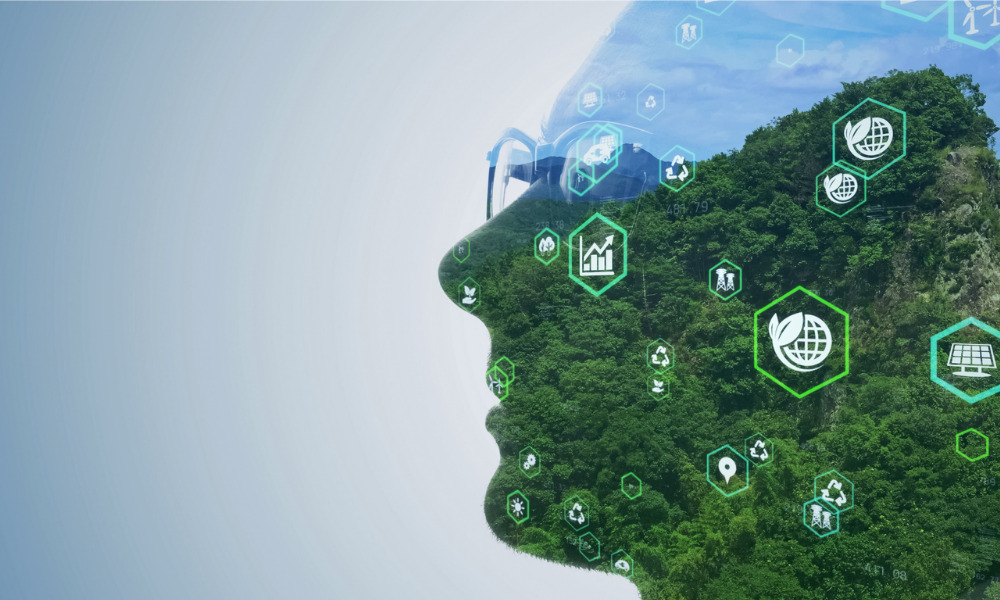 A milestone climate change guidance for solicitors issued by the Law Society of England and Wales has been met with mixed reactions ranging from support to criticisms of "wokery".
The guidance, published last week, would enable solicitors to manage their practice consistent with the transition to net zero – first by allowing solicitors to identify where and how climate change impacts their practice and clients, and second by offering guidance "in terms of appropriate response". The Law Society asserted, among others, that law firms could refuse to act for polluters whose activities hindered net zero progress or conflicted with the firms' own climate change values.
The Law Society's climate change guidance offered basic ways law firms and other organisations could understand and improve the greenhouse gas (GHG) emission score produced by its operations and supply chains while avoiding the pitfalls of greenwashing. It pointed out that young lawyers and law students "increasingly [considered] the stance taken by firms on climate change when choosing where to work", affecting organisations' ability to recruit and maintain staff.
The society pointed out that law firms should prepare for employees who could identify their commitment to the climate as a recognised philosophical belief – and thus protected under the Equalities Act.
"Your firm may wish to consider whether and to what extent you would be prepared to … accommodate this stance within your practice," the guidance said. "This might become relevant in making decisions about the firm's approach to advised emissions … and work allocation."
The Law Society said that the climate change guidance – a first among bar associations around the world – was the result of months of preparation and partially fulfilled the climate change resolution it made back in 2021, when it pledged to provide the profession with guidance on how to take climate change into consideration when providing legal services.
The society also considered the guidance timely, coming out barely a month after some 120 barristers signed a declaration that they would not prosecute peaceful climate protesters and were withholding their services from companies pursuing new fossil fuel projects.
The Mail seems to be furious about an awful lot these days. But, yes, a number of barristers, including me, think stopping new fossil fuel projects, which are destroying the planet our children need to live on, is really important. pic.twitter.com/uxeFJIzJ43

— Jo Maugham (@JolyonMaugham) March 24, 2023
Law firms were also coming under close scrutiny for their climate credentials, the Law Society pointed out. Last year, some U.S. senators wrote to more than 50 law firms warning them that their ESG practices could breach anti-trust laws by restricting the supply of fossil fuels.
"The principle of access to justice and the right to legal representation are fundamental aspects of our legal system," the Law Society guidance said. "However, solicitors are not obliged to provide advice to every prospective client that seeks it. Solicitors have wide discretion in choosing whether to accept instructions. Climate-related issues may be valid considerations in determining whether to act…."
Amid criticisms of being overly political and creating a two-tiered legal system condemning polluters as "bad" clients, a Law Society spokesperson clarified that the climate change guidance was not telling solicitors not to represent certain clients.
"Individual solicitors and firms can accept or decline to represent clients as a basic regulatory fact, and we present this neutrally to the profession as something they can consider in a climate change context, as there is a lot of confusion around what approaches can be taken," the spokesperson said.
The guidance said that some solicitors could choose to decline to advise on matters incompatible with or actively against the 1.5°C goal of the 2016 Paris Agreement, if this conflicted with the solicitor's values or a law firm's stated objectives.
"The effects of climate change – even on legal practices – are wide-ranging and constantly evolving," said Lubna Shuja, president of the Law Society of England and Wales. "Solicitors should be aware of this changing landscape and its potential impact upon their organisations, as well as on the legal advice they provide. We encourage solicitors to take the initiative to understand and pre-empt the climate legal risks with the help of our guidance. This will ensure they can continue to run their businesses and advise their clients competently and compliantly."
The City of London Law Society welcomed the guidance as a reference point for solicitors hoping to understand "the legal profession's collective response" to climate change and participate in it.
"Importantly, the guidance helps solicitors grapple with their 'advised' emissions – likely the most significant source of climate impact for lawyers – and highlights that law firms may face regulatory and reputational consequences if their sustainability claims can't be backed up and are perceived as greenwashing," said green law group ClientEarth lawyer Robert Clarke.
"The guidance also clarifies that solicitors are not bound by the same 'cab rank rule' as barristers and have a wide discretion to choose whether to accept particular instructions or clients for many reasons, including climate," Clarke added. "It is for firms to make this decision in the context of their businesses."
The cab bank rule obliges barristers in England and Wales to take the civil or criminal case that falls into their hands that they are free and competent to do and for which they are paid. They cannot refuse to act because they find their client or the nature of their case objectionable.