Norton Rose Fulbright announces PNG Legal Scholarship... Three Australian lawyers among global firm promotions...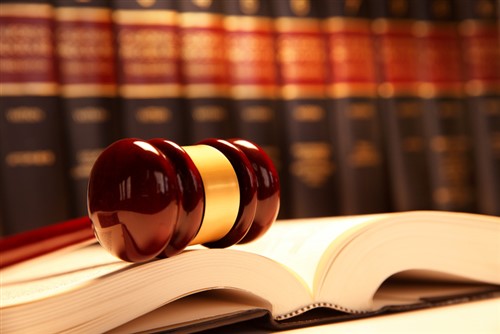 An HR firm in the UK has been given a waiver by the legal profession's regulator which has met with a strong response from the Law Society.
The Solicitors Regulation Authority has granted an unregulated human resources business a "safe space" to offer legal advice through its team of regulated solicitors.
The Law Society says this is a significant change and one official warned "ad hoc regulation is no regulation at all."
"This waiver of the usual rules for one particular company allows a fundamental change to the regulatory framework by the back door. This is a change which has been widely opposed by both the profession and consumers," said vice president Christina Blacklaws.
She added that a rule change that has such far-reaching client protection consequences should be reviewed by the Legal Services Board before being introduced.
The SRA's waiver comes ahead of a proposed permanent change to rules announced last year, which the regulator has been consulting on.
The Law Society of England and Wales is opposed to the change, saying last year that it would create risk with uneven regulation of legal services.
Ms. Blacklaws stands firmly behind that view and the damage that the change could do to the legal profession.
"If the protection afforded by a solicitor is no longer certain, trust in the profession may be eroded and in future fewer people may seek legal advice at crucial points in their life," she said.
Norton Rose Fulbright announces PNG Legal Scholarship
A fourth-year student from the University of PNG has won this year's PNG Legal Scholarship from Norton Rose Fulbright.
Bathsheba Pora is studying for her Bachelor of Law degree and will receive up to K10,000 in payments and reimbursements for major costs related to her study.
The law firm created the scholarship last year to support PNG law students who had already shown a commitment to their undergraduate studies.
Karo Lelai, principal of Norton Rose Fulbright PNG said this year's pool of talented applicants was larger than the first.
"It was difficult choosing amongst the four shortlisted finalists, but the other judges and I found Bathsheba's submission to be most deserving of the prize. We wish all the finalists the very best as they further their studies and interest in the law in PNG," she said.
Three other PNG students also received prizes as part of the scholarship program.
Three Australian lawyers among global firm promotions
Lawyers in Perth and Sydney are among the latest round of Asia Pacific counsel and consultant appointments at Clifford Chance.
The global firm has promoted 7 lawyers across the region effective 1st May 2018 and hired another.
In Australia, corporate lawyer Reuben van Werkum is promoted in Sydney and litigation and disputes lawyer Peter Harris is promoted in Perth.