Ashurst considering Luxembourg office… Charity swim around HK for Herbert Smith Freehills manager… Lawyers force pause on Vegas shooter's hotel room…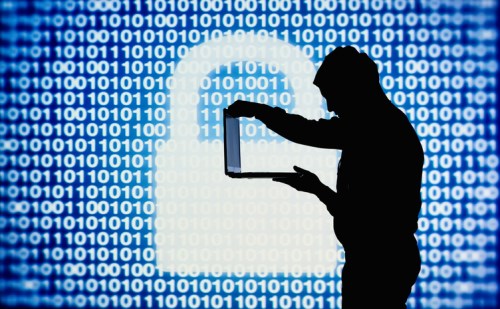 Law firms plan to bolster cyber security
More than 40% of law firms are planning spend more on cyber security in the next 12 months as the legal profession is targeted more frequently.
Robert Half Legal
says that its recent survey of law firms in the US shows that firms are taking the issue of protecting sensitive information very seriously and advises that this should involve IT professionals as well as the latest software defences.
"As evidenced by recent news headlines, data security breaches are becoming more frequent and sophisticated," said Jamy Sullivan, executive director of Robert Half Legal. "Law firms, in particular, are targets for cyber criminals due to the high volume of sensitive information they maintain, so they are investing significant resources to develop robust defenses."
The average increased spend on cyber security based on respondents to the survey is 13%.
Ashurst considering Luxembourg office
As post-Brexit Britain crawls ever closer, another international law firm is weighing its options.
Ashurst is considering expanding on its Luxembourg desk by opening an office in the small European nation which is an important financial centre despite its diminutive stature.
The firm's Luxembourg desk is currently part of its London City practice and headed by partner Isabelle Lentz, a former partner from Luxembourg firm Oostvogels Pfister Feyten.
According to a report in LegalWeek, Ashurst is reviewing its options but has made no decision yet.
Charity swim around HK for Herbert Smith Freehills manager
Herbert Smith Freehills' learning and development manager is to swim around Hong Kong Island for charity.
Simon Holliday will undertake the 45km endurance challenge with the aim of completing it non-stop in under 17 hours, setting a new world record to raise HK$1 million for Splash, which helps people from disadvantaged backgrounds to learn to swim.
The only person to have completed the challenging route so far is Australian Olympian Linda McGill 41 years ago.
Lawyers force pause on Vegas shooter's hotel room
Lawyers acting for one of the victims of the Las Vegas shooting which killed 58 people and injured 546, have won an important court decision to protect vital evidence.
The Nettles Law Firm is acting for Rachel Shepperd, who suffered three gunshot wounds when a gunman opened fire on the Route 91 Harvest Festival from a hotel room at MGM.
Judge Mark Denton has granted a Temporary Restraining Order to prevent the room being sanitized or changed before victims' representatives have been able to inspect it.
"The ruling means MGM is on notice that there will be serious legal consequences if evidence currently in their possession is altered, discarded, lost, destroyed or otherwise disappears," said attorney James Lee. "This also applies to evidence outside the hotel room."
The law firm has filed suit against MGM Resorts International, Mandalay Corp and Live Nation Entertainment alleging proper security by MGM would have prevented the mass shooting.
The allegation has not been proven in court.