Leading professional services consultant Dr George Beaton has told Australasian Lawyer that, on average, law firms are still failing to make progress on the one thing most likely to improve how their performance and value are perceived by clients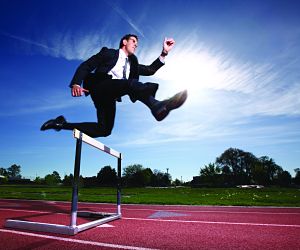 Leading professional services consultant Dr George Beaton has told
Australasian Lawyer
that, on average, law firms are still failing to make progress on the one thing most likely to improve how their performance and value are perceived by clients.
In research conducted over a period of two decades, Beaton Research + Consulting has identified 'cost consciousness' as the 'missing link' for professional services firms as a whole.
It defines cost consciousness as the ability to be continually mindful of the fees incurred on a given matter, or in the client's own words "spending our money as carefully as if it were their own".
Speaking with
Australasian Lawyer
, George Beaton said that law firms are consistently rated by their clients lowest on cost consciousness, in comparison with 14 other attributes of law firm service.
And despite a gruelling GFC period for many of their clients, law firms are still failing to adequately respond, with average cost consciousness ratings across the legal industry failing to improve.
Cost consciousness may involve a variety of actions, including providing accurate cost estimates upfront and revising these when any additional charges are going to be incurred. It may also involve the provision of low or fixed cost solutions when these are appropriate for the client, or taking diligent care of clients with limited budgets for legal services.
However, law firms as a whole are failing to raise the perception among clients of their value.
"There has been no material increase in cost consciousness among firms, on average. Law firms on the whole have been slow to adapt," Beaton said.
Beaton is careful to note that while the average is not improving, many individual firms are in fact impressing clients in this area. "Some firms are doing an exceptionally good job obviously."
He notes a study the consultancy conducted with Freehills over the period from 2009 to 2012, when the top-tier, pre-merged firm was able to increase its cost consciousness rating among clients.
The firm employed techniques such as communicating the importance of cost consciousness to staff and how to achieve it, the creation of a cost consciousness 'toolkit' that included cost estimation tools and guides for client conversations, as well as specific training to develop lawyer skills in discussing costs and value with clients. The firm also increased its work-in-progress reporting, and had clients speak about their experiences of poor cost consciousness.
Over that period, Freehills was able to consistently boost its cost consciousness client score, while keeping its 'perception of fees' rating steady.
The study demonstrated another theme borne out by Beaton Research + Consulting research; the low correlation between cost consciousness and price in the eyes clients when they are considering value.
Beaton said law firms who exhibit strong awareness of costs will also likely be more profitable, not less, due to this low correlation between price and client perceptions of cost consciousness.
"It is going to be extremely positive on profitability, as law firms are able to reduce sensitivity to price by improving perceptions on cost consciousness," he said.
In the trade-off between the value a client is getting and what they are paying for it, cost consciousness is in fact the most important factor.
"Cost consciousness is more important than price, except in totally commoditised work," Beaton said. "Where work is of an advisory nature, cost consciousness is more important, and has a much bigger impact on a client's perception of value."
Beaton said that following the GFC, clients are shopping around more, due to their perceptions that the price of legal services is actually falling. Beaton Benchmarks research shows that clients have been noting lower fee levels every year since 2009.
"Our research is showing clearly that clients perceive the average price in the market to be falling, and so when clients see that, it encourages them to negotiate harder," he said.
"The one opportunity that firms have got to mitigate that [cost consciousness] is on average not being fully realised," Beaton said.
Some law firms have responded by providing clients with as many billing options as possible, including fixed fee arrangements that provide certainty, rather than leaving clients open to billing by hourly rates.
However, Beaton said the most essential thing is demonstrating cost consciousness. "They need to listen to clients and negotiate with clients about what is the best mode of billing," Beaton said.
"There is no evidence that all clients want a fixed fee or a hybrid fee, it's horses for courses, just as it is in all walks of life and legal services is no different. What we need are lawyers who are much, much more skilled at listening to clients and understanding what is driving their perception of value and respond accordingly."
Do you think private practice law firms are on average getting better at actively demonstrating 'cost consciousness'?

Have your say in our online poll. Your feedback will be published next week on the Australasian Lawyer website.
Or, submit your comments on our online forum below.