Further strength for pro bono team at international law firm… Reform for legal market in UK supported by professional bodies…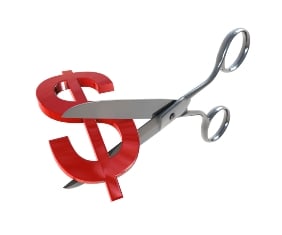 Law firms expect easing pressure on prices
The demand of clients for alternative billing arrangements and lower costs has topped many surveys in recent years but could the trend be easing? A survey by the law firms group at Citi Private Bank suggests it is.
The poll of senior partners, chief financial officers and chief operating officers at more than 150 US law firms found that there is a feeling that pressure on pricing is reaching a plateau while more respondents expected an increase in billable hours compared to those expecting a decrease. Other findings include an increase in hiring and in demand for legal services.
Further strength for pro bono team at international law firm
Following the appointment of prominent pro bono lawyer Annette Bain at
DLA Piper
in Hong Kong, the firm has also strengthened its Australian team with the addition of Courtney Adamson as pro bono associate in Melbourne.
Adamson has a keen interest in indigenous law, having worked with the UNSW Indigenous Law Centre and with the Aboriginal Legal Service in Sydney and her pro bono experience includes conducting a national Civil Legal Aid review and providing advice to UNAIDS and UNESCO.
Reform for legal market in UK supported by professional bodies
An interim report by the Competition and Markets Authority in the UK suggests that there need to be changes to the legal services market to ensure it works better for consumers and small businesses.
A key part of the changes that it believes are needed is greater transparency on pricing to enable comparisons to be made between law firms and other legal services providers. Currently, the CMA says, only 17 per cent of providers publish their prices online.
"Too many people and small businesses are not using legal services. We agree that the best way to address this unmet need is through significantly improving information for the public and driving an open, healthy competitive legal market that provides affordable services," said Solicitors Regulation Authority chief executive Paul Philip.
Meanwhile, the president of the Law Society of England & Wales, Catherine Dixon, added: "Making information available about the range of services and ensuring that pricing information is on offer to clients to enable them to judge on quality and price is always important," and she said that lawyers are generally more likely to be open about pricing than other advisers.
Both Philip and Dixon also agreed with the CMA's view that regulation of legal services should continue to be independent from the providers of those services but that the current framework should be simplified.