Two new partners will take up their three-year positions on this law firm's global management board in November.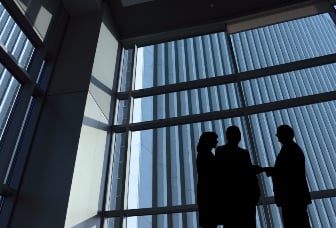 Ashurst
has elected two new partners to its global management board after a race between four partners for the appointments.
Bernd Egbers and Jason Radford have been elected to the law firm's Board for a term of three years, commencing 1 November.
Egbers is a finance partner in the Munich office who joined Ashurst in 2006 and became a partner in 2009.
Radford is an energy and infrastructure partner in the London office. A partner since 2002, Jason joined the firm in 2009 and relocated to New York in 2011 to set up Ashurst's energy and infra practice.
Egbers specialises in both domestic and cross-border structured finance transactions and has particular expertise in acquisition finance and corporate lending and represents national and international private equity investors as well as financial institutions.
Radford has been involved in many aspects of energy, transportation and infrastructure transactions including joint ventures, M&A, fund raisings, project finance and PPP transactions.
The pair beat London finance partner James Coiley and Hong Kong high-yield head Anna-Marie Slot for the appointments, a report from
The Lawyer
said.
Egbers and Radford replace partners Cristina Calvo and Mark Vickers whose terms on the management board are ending.
"I would like to congratulate Bernd and Jason on their appointment. They both have exceptional credentials and their skills, energy and commitment will be a considerable asset as we drive forward our business. I am confident that they will make a significant contribution to the Board and in shaping the firm's future," said Ashurst chair Ben Tidswell.
Bernd Egbers said: "I am proud to be elected to the Board and look forward to representing the partners in my new position. Contributing to the Board, the future strategic decision making and global success of our firm is a great opportunity."
Jason Radford commented: "I am delighted to have received the support of my fellow partners and excited about the chance to contribute to the work of the Board. As a senior partner in the firm, I am committed to driving forward the business and to using my experience in building businesses in both Europe and the US to help take advantage of the considerable opportunities generated by the excellent team of lawyers and business support professionals within the firm."
Ashurst's board will comprise of the following after the pair's terms commence:
– Ben Tidswell, chair
– Mary Padbury, vice chair
–
Paul Jenkins
, managing partner
– Roger Davies, corporate partner
– Jennie Mansfield, employment partner
– Angela Pearson, disputes partner
– Bernd Egbers, finance partner
– Jason Radford, energy, transport and infrastructure partner
– Robert Gillespie, independent member
– David Turner, independent member