Voting begins on 12 September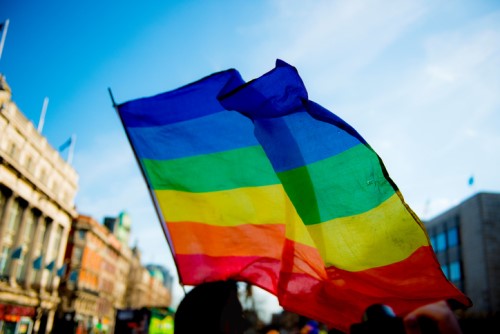 A major legal association has come out in strong support for marriage equality, just Australians start voting on whether the law should be changed to allow same-sex couples to marry.
In a statement released Thursday,
Law Council of Australia
president
Fiona McLeod
said marriage laws "should not discriminate on the grounds of gender or sexual orientation." She said Australia is bound by international human rights treaties that ensure equality before the law and protect against all forms of discrimination.
"The UN Human Rights Committee has found that discrimination on the basis of sexual orientation is prohibited. While the decisions to date do not oblige Australia to legislate for marriage equality, there are no legal impediments for Australia to do so," McLeod said.
According to the law society president, extending the right to marry to same-sex couple does not impact freedom of religion, as ministers are already permitted to conduct religious marriage ceremonies in accordance with the tenets and doctrines of their beliefs. "There is no sound basis on which a person's gender or sexual orientation should continue to affect their rights and responsibilities under Australian marriage law," she said.
The government will conduct the poll by post, from 12 September until early November. Last Thursday, the High Court dismissed a challenge to the validity of the postal survey. The Turnbull government welcomed the decision and revealed that a final result will be declared by the Australian Statistician before noon on 15 November.
"The government intends to move swiftly now with proposed legislation to provide for relevant additional safeguards to complement existing legal protections and to support the fair and proper conduct of the Australian Marriage Law Postal Survey," Attorney-General
George Brandis
said in a statement. "We encourage all Australians on the Electoral Roll and eligible to vote in an election to have their say by returning their completed survey forms as soon as possible. And we encourage all those involved in campaigning for either the Yes or No cases to do so with courtesy and respect."
Related stories:
Human right lawyers support NSW Law Society president over stand on same-sex marriage
Global law firm backs Australian marriage equality