Dentons keeps on growing… Tech sector M&A set to accelerate says MoFo…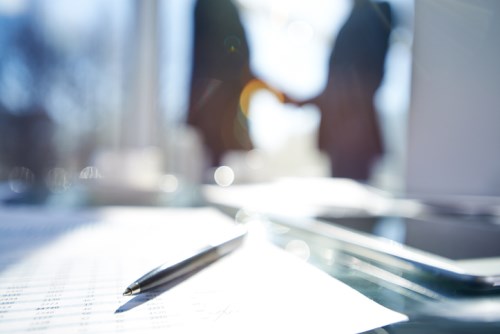 Largest ever UK legal sector merger goes live
The combination of three international law firms to create a London-based powerhouse has finally gone live.

CMS, Nabarro and Olswang's merger has already seen full integration in mainland Europe and there are plans ahead for the enlarged firm's offices in Singapore and Dubai. In the coming months, the legacy firms should be fully integrated.

The UK merger completed on 1st May 2017 and London managing partner Stephen Millar commented that the merger is just the start for the firm, which is the 6th largest law firm in the world by headcount with more than 5,000 lawyers.

"We have big ambitions for the future and see today as a launch pad for greater things. This merger is about a real collection of histories and cultures coming together, and achieving great things for the benefit of our clients and our people," Millar said.

Dentons keeps on growing
Dentons has added a new location to its ever-expanding global footprint with a local affiliation in Hawaii.

Linking with Alston Hunt Floyd & Ing will enable the global law firm to better serve clients operating through the state, which is an important gateway for business from (and to) Asia Pacific, especially Japan and South Korea.

"Any expansion is driven by the needs of our clients and this affiliation with Alston Hunt provides the Firm with a rather unique differentiator." said Mike McNamara, US CEO of Dentons. "In fact, more than 50 percent of our top clients operate in Hawai`i and we have already started working on a number of opportunities in the market with colleagues at Alston Hunt."

The affiliate has two offices in Hawaii, in Honolulu and Hilo.

Tech sector M&A set to accelerate says MoFo
Deals activity in the tech sector is set to grow according to a survey by global law firm Morrison Foerster.

More than half of respondents from the US tech sector said that they expect deal volume to be higher in 2017 than 2016, just 15 per cent expect a lower volume.

The report highlights a slowdown in the first quarter of the year as corporate acquirers stepped back. However, financial sector acquires and private equity deals are expected to gain.

MoFo predicts that deals between the US and China may become more difficult over the coming years with 55 per cent of survey respondents expecting fewer US firm doing tech deals in China. However 49 per cent expect an increase in Chinese acquisitions of tech assets outside the US.