Female lawyers often face unwanted attention from clients… Chinese legal services in a buyer's market…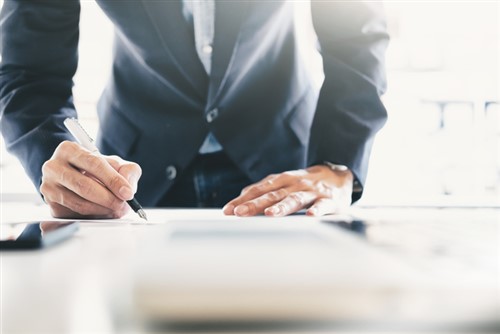 MinterEllison has secured a major victory for its client, Alphapharm, in resisting an interlocutory injunction made by French pharmaceutical giant Sanofi in a high stakes battle in the Federal Court.
Sanofi launched proceedings against Alphapharm in the Federal Court in August asserting that an insulin glargine injector pen product Alphapharm proposed to launch in Australia would infringe Sanofi Deutschland's patent for an injector pen device.
"This decision is highly significant for Alphapharm and the entire pharmaceutical industry, as it represents one of the very few Australian pharmaceutical patent cases where an application for an interlocutory injunction has been refused." said Robert Cooper, MinterEllison partner.
Insulin glargine products are used to treat both type 1 and type 2 diabetes and there is a substantial market in Australia. An injunction would have prevented Alphapharm's entry into this market until the proceeding is finally determined.
Partners Robert Cooper and Jonathan Kelp acted for Alphapharm supported by a team of lawyers including Amy Surkis, Tony Middleton and James Webster.
Female lawyers often face unwanted attention from clients
Law firms are increasingly aware of – and taking action against – inappropriate behaviour in their workplaces but may be missing a 'hidden' part of the story.
A report from Corporate Counsel reveals that female lawyers say sexual harassment by clients is not uncommon but is either not reported or not dealt with by their firms.
Women may not report incidents fearing retaliation or lack of support from their firms.
The report says that many law firms do not have policies to address harassment by clients.
Chinese legal services in a buyer's market
The intense competition driven by the large number of law firms in Mainland China has made it a buyer's market for legal services.
That's according to Zhang Zhi, co-founder of V&T Law Firm in Beijing who told Vantage Asia that competition between firms is "fierce."
The substantial rise in law firms operating in China has seen competitive pricing but this has also raised questions about the standards of service offered by budget firms.
The Chinese Business Law Journal has conducted its annual survey of legal fees from 27 firms ranging from those with 20 lawyers to those with more than 2,300.
Increases range from 5.5% for advice from a junior associate (hourly billing rate U$226) through to a 10.6% hike for managing partners ($588).
While the growth of international firms has helped fuel the use of hourly billing, the report shows that fixed rates are popular with clients who want certainty over costs.