Incumbent chief executive partner Andrew Willder will step down in July after nine years at the helm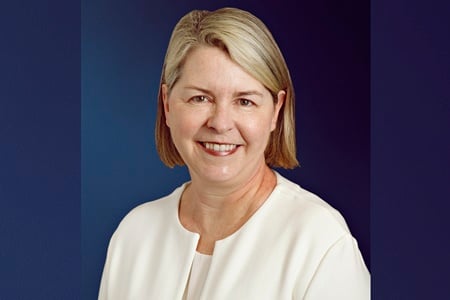 Lander & Rogers has named current chair Genevieve Collins as its next chief executive partner.
Collins will commence in her newest role on 1 July when Andrew Willder, the firm's longtime chief executive partner, steps down. Collins is currently the leader of the firm's compensation law group. She will relinquish the role to focus on driving the firm's strategy moving forward.
The incoming chief executive partner said she will focus on innovation in her new role, building on the firm's client-centric culture. "As part of this agenda, I am delighted to announce the launch of our firm's 'Client Innovation Hub'. The hub will support clients by working collaboratively with them and a range of relevant experts including lawyers, design thinkers and tech creators to drive ongoing improvements in delivering client value," Collins said.
"I am looking forward to bringing my passion for innovation in service delivery to bear, and to working with all my colleagues across the firm to continue to drive our vision," she added.
Collins joined Lander & Rogers in 1985 before she was admitted to practice in 1986. She joined the firm's partnership a short time after, in 1991.
In her private practice, she is focused exclusively in WorkCover, employers' liability insurance, and common law damages. She represents self-insurers and WorkSafe Victoria, which she has been the firm's relationship partner to since 2005. The state authority is one of the longest-standing clients of the firm.
Collins has handled issues related to all aspects of compensation law and has appeared before the Magistrates, Country, and Supreme Courts on litigation matters.
"Our firm is in excellent and very strong financial shape," Collins said. "We have Andrew to thank for his vision and leadership, for his unwavering focus on enhancing the client experience, and for the way in which he has encouraged us all to embrace innovation and technology to drive change and bring opportunities for our firm, our people and our clients."
"Andrew is also to be commended for fostering a firm culture that provides a great place to work for our people — a diverse and inclusive environment where everyone can be their true selves and can thrive both personally and professionally," she said.
Willder has led the firm since 2009, including through some of the most challenging economic times for corporate Australia. He has charted the firm's strategic direction and led in key initiatives, which includes developing the firm's 2020 strategy in 2016, which refocused the firm on key sectors. He also guided the development of the firm's "Working Smarter" and "Great Place to Work" principles, Lander & Rogers said.
Willder has also led the firm in its significant expansion in Sydney and the strengthening of its corporate, employment, and family and relationships practices across the country, Lander & Rogers said. He also led the firm in its opening in Brisbane in 2014.
"Genevieve has a tenacious passion for cultivating innovation in client service delivery and enhancing the client experience. She is a forward-thinking and inspiring person, and I have every confidence that she will lead our firm with an assured hand and with the respect and full support of the partnership and our clients," Willder said of Collins.
Last month, the firm recruited Peter Monk and Simon Davidson, two of Hive Legal's founding principals, to join its corporate practice. Lander & Rogers also appointed respected University of Technology Sydney academic Philippa Ryan to its board as it continues its innovation push.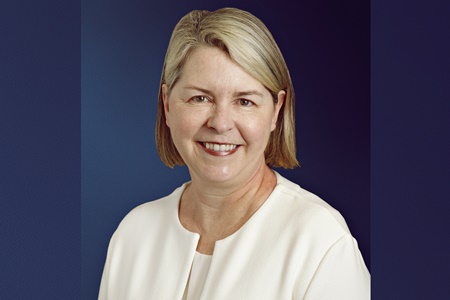 Genevieve Collins
Related stories: